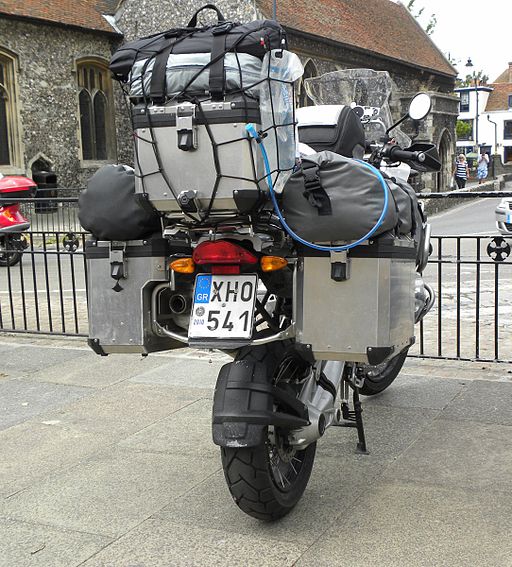 If you were out of the office for a month and did not check email or check in, how would things go?
Your Team – Would your team curl up into a ball under the pressure, or would they use their judgement when things don't go as planned? I think the answer depends on how you interacted with them over the last year. If you created an environment where it's a genius and a thousand helpers, they won't make any decisions because you made it clear that it's your responsibility to make decisions and it's their responsibility to listen. But if over the last year you demanded that they use their judgement, they'll use it when you're gone. Which would they do? How sure are you? And, how do you feel about that?
Other Teams – Would other teams reach out to your team for help, or would they wait until you get back to ask for help? If they wait it's because they know you make all the decisions and your team is voice actuated – you talk and they act. But if other teams reach out directly to your team, it's because over the last years you demonstrated to your team that you expect them to use their good judgement and make good decisions. Would other teams reach out for help or would they wait for you to get back? How do you feel about that?
Your Boss – Would your boss dive into the details of the team's work or leave the work to the team? I think it depends on whether you were transparent with your boss over the last years about the team's capability. If in your interactions you took credit for all the good work and blamed your team for the work that went poorly, your boss will dig into the details with your team. Your boss trusts you to do good work and not your team, and since you're not there, your boss will think the work is in jeopardy and will set up meetings with your team to make sure the work goes well.  But if over the last years you gave credit to the team and communicated the strengths and weaknesses of the team, your boss will let the team do the work. Would your boss set up the meetings or leave your team to their work? How sure are you?
To celebrate my son's graduation from engineering school, I am taking a month off from work to ride motorcycles with him. I'm not sure how it will go with my team, the other teams and my boss, but over the last several years I've been getting everyone ready for just this type of thing.
Image credit — Biker Biker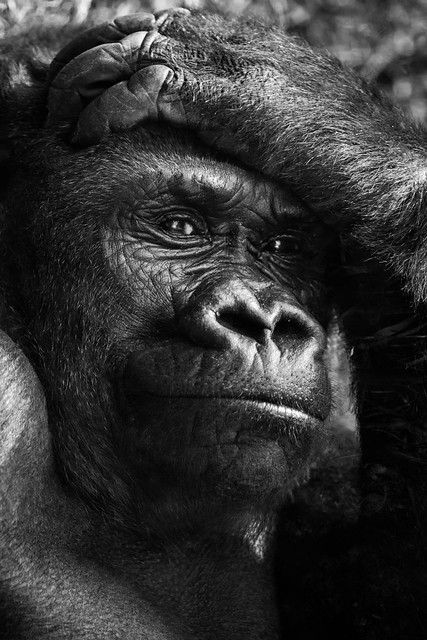 Innovation isn't achieved by creating more ideas. Innovation is realized when ideas are transformed into commercialized products and services. Innovation is realized when ideas are transformed into new business models that deliver novel usefulness to customers and deliver increased revenues to the company.
In a way, creating ideas that languish in their own shadow is worse than not creating any ideas at all.  If you don't have any ideas, at least you didn't spend the resources to create them and you don't create the illusion that you're actually making progress. In that way, it's better to avoid creating new ideas if you're not going to do anything with them. At least your leadership team will not be able to rationalize that everything will be okay because you have an active idea generation engine.
Before you schedule your next innovation session, don't.  Reason 1 – it's not an innovation session, it's an ideation session. Reason 2 – you don't have resources to do anything with the best ideas so you'll spend the resources and nothing will come of it. To improve the return on investment, don't make the investment because there'll be no return.
Truth is, you already have amazing ideas to grow your company. Problem is, no one is listening to the people with the ideas.  And the bigger problem – because no one listened over the last ten years, the people with the ideas have left the company or stopped trying to convince you they have good ideas.  Either way, you're in trouble and creating more ideas won't help you.  Your culture is such that new ideas fall on deaf ears and funding to advance new concepts loses to continuous improvement.
If you do want to hold an ideation event to create new ideas that will reinvent your company, there are ways to do it effectively.  First, define the customer of the ideation event.  This is the person who is on the hook to commercialize things that will grow the business. This is the person who will have a career problem if ideas aren't implemented. This is the person who can allocate the resources to turn the ideas into commercialized products, services. If this person isn't an active advocate for the ideation event, don't hold it. If this person will not show up to the report out of the ideation event, don't hold it. If this person does not commit to advancing the best ideas, don't hold the event.
Though innovation and ideas start with "i", they're not the same. Ideas are inexpensive to create but deliver no value. Innovation is expensive and delivers extreme value to customers and the company. If you're not willing to convert the ideas into something that delivers values to customers, save the money and do continuous improvement. Your best people will leave, but at least you won't waste money on creating ideas that will die on the vine.
If the resources aren't lined up to run with the ideas, don't generate the them. If you haven't allocated the funding for the follow-on work, don't create new ideas. If the person who is charged with growing the business isn't asking for new ideas, don't hold the ideation event.
You already have too many ideas. But what you lack is too few active projects to convert the best ideas into products and services that generate value for your customers and growth for your company.
Stop creating new ideas and start delivering novel usefulness to your customers.
Image credit – Marco Nürnberger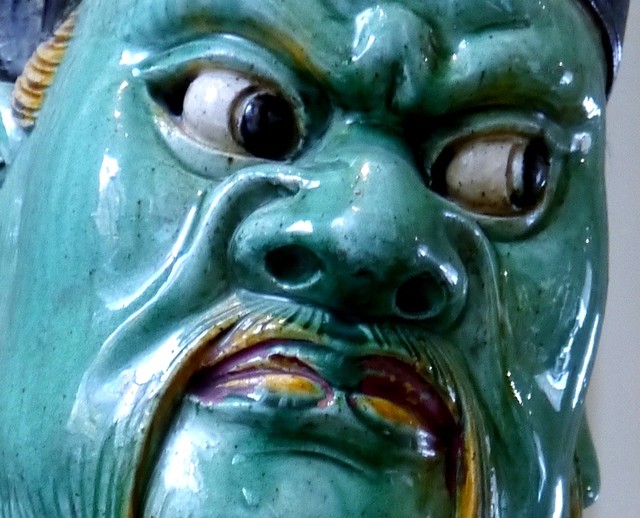 When was the last time you taught someone a new method or technique? What was their reaction? How did it make you feel? Will you do it again?
When was the last time you learned something new from a colleague? What was your reaction? What did you do so it would happen again?
When was the last time you woke up early because you were excited to go to work? How did you feel about that? What can change so it happens once a week?
When was the last time you had a crazy idea and your colleagues helped you make it real? How did you feel about that? How can you do it for them? What can you do to make it happen more frequently?
When was the last time you had a crazy idea and it was squelched because it violated a successful recipe? How did you feel about that? What can you do so it happens differently next time?
When was the last time you used your good judgement without asking for permission? How did you feel about that? What can you do to give others the confidence to use their best judgement?
When was the last time someone gave you credit for doing good work? And when was the last time you did the same for someone else? What can you do so the behavior blossoms into common practice?
When was the last time you openly contradicted a majority opinion with a dissenting minority opinion? Though it was received poorly, you must do it again. The majority needs to hear your dissenting opinion so they can sharpen their thinking.
When was the last time you gave good advice to a younger colleague? How can you systematize that type of behavior?
When was the last time you did work so undeniably good that others twisted it a bit and adopted it as their own? Don't feel badly. When doing innovative work this is what success looks like. All that really matters is your customers realize the value from the work and not who gets credit. What can you do so this type of thing happens as a matter of course?
Good things happen and bad things happen.  That's how life goes. But the important part is you pay attention to what worked and what didn't. And the second important part is actively making the good stuff happen more frequently and the bad stuff happen less frequently.
Image credit — jacquemart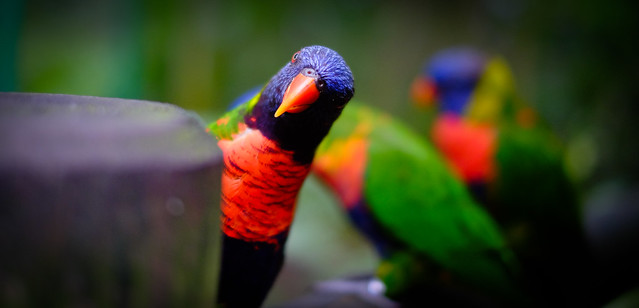 Ideas are cheap, but converting them into a saleable product and building the engine to make it all happen is expensive.  Before spending the big money, spend more time than you think reasonable to answer these three questions.
Is the problem big enough? There's no sense spending the time and money to solve a problem unless you have a good idea the payback is worth the cost. Before spending the money to create the solution, spend the time to assess the benefits that will come from solving the problem.
Before you can decide if the problem is big enough, you have to define the problem and know who has it.  One of the best ways to do this is to define how things are done today.  Draw a block diagram that defines the steps potential customers follow or draw a picture of how they do things today. Define the products/services they use today and ask them what it would mean if you solved their problem. What's particularly difficult at this point is they may not know they have a problem.
But before moving on, formalize who has the problem.  Define the attributes of the potential customers and figure out how many have the same attributes and, possibly, the same problem. Define the segments narrowly to make sure each segment does, in fact, have the same problem.  There will be a tendency to paint with broad strokes to increase the addressable market, but stay narrow and maintain focus on a tight group of potential customers.
Estimate the value of the solution based on how it compares to the existing alternative.  And the only ones who can give you this information are the potential customers. And the only way they can give you the information is if you interview them and watch them work. And with this detailed knowledge, figure out the number of potential customers who have the problem.  Do all this BEFORE any solving.
Will they pay for it? The only way to know if potential customers will pay for your solution is to show them an offering – a description of your value proposition and how it differs from the existing alternatives, a demo (a mockup of a solution and not a functional prototype) and pricing.  (See LEANSTACK for more on an offering.)  There will be a tendency to wait until the solution is ready, but don't wait. And there will be a reluctance attach a price to the solution, but that's the only way you'll know how much they value your solution. And there will be difficulty defining a tight value proposition because that requires you to narrowly define what the solution does for the potential customer.  And that's scary because the value proposition will be clear and understandable and the potential customer will understand it well enough to decide they if they like it or not.
If you don't assign a price and ask them to buy it, you'll never know if they'll buy it in real life.
Can you deliver it? List all the elements that must come together. Can you make it? Can you sell it? Can you ship it? Can you service it? Are your partners capable and committed? Do you have the money do put everything in place?
Like with a chain, it takes one bad link to make the whole thing fall apart. Figure out if any of your links are broken or missing. And don't commit resources until they're all in place and ready to go.
Image credit — Matthias Ripp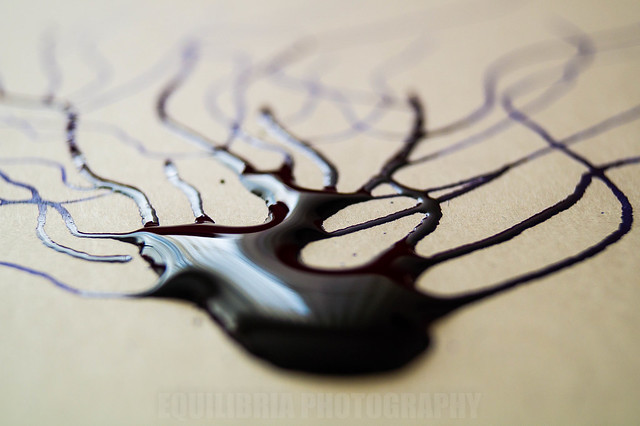 Where's the Marketing Brief? In product development, the Marketing team creates a document that defines who will buy the new product (the customer), what needs are satisfied by the new product and how the customer will use the new product.  And Marketing team also uses their crystal ball to estimate the number of units the customers will buy, when they'll buy it and how much they'll pay.  In theory, the Marketing Brief is finalized before the engineers start their work.
With innovation, there can be no Marketing Brief because there are no customers, no product and no technology to underpin it.  And the needs the innovation will satisfy are unknowable because customers have not asked for the them, nor can the customer understand the innovation if you showed it to them.  And how the customers will use the? That's unknowable because, again, there are no customers and no customer needs. And how many will you sell and the sales price? Again, unknowable.
Where's the Specification? In product development, the Marketing Brief is translated into a Specification that defines what the product must do and how much it will cost.  To define what the product must do, the Specification defines a set of test protocols and their measurable results.  And the minimum performance is defined as a percentage improvement over the test results of the existing product.
With innovation, there can be no Specification because there are no customers, no product, no technology and no business model. In that way, there can be no known test protocols and the minimum performance criteria are unknowable.
Where's the Schedule? In product development, the tasks are defined, their sequence is defined and their completion dates are defined. Because the work has been done before, the schedule is a lot like the last one.  Everyone knows the drill because they've done it before.
With innovation, there can be no schedule.  The first task can be defined, but the second cannot because the second depends on the outcome of the first. If the first experiment is successful, the second step builds on the first. But if the first experiment is unsuccessful, the second must start from scratch. And if the customer likes the first prototype, the next step is clear. But if they don't, it's back to the drawing board.  And the experiments feed the customer learning and the customer learning shapes the experiments.
Innovation is different than product development. And success in product development may work against you in innovation. If you're doing innovation and you find yourself trying to lock things down, you may be misapplying your product development expertise. If you're doing innovation and you find yourself trying to write a specification, you may be misapplying your product development expertise. And if you are doing innovation and find yourself trying to nail down a completion date, you are definitely misapplying your product development expertise.
With innovation, people say the work is uncertain, but to me that's not the right word.  To me, the work is unknowable. The customer is unknowable because the work hasn't been done before.  The specification is unknowable because there is nothing for comparison. And the schedule in unknowable because, again, the work hasn't been done before.
To set expectations appropriately, say the innovation work is unknowable. You'll likely get into a heated discuss with those who want demand a Marketing Brief, Specification and Schedule, but you'll make the point that with innovation, the rules of product development don't apply.
Image credit — Fatih Tuluk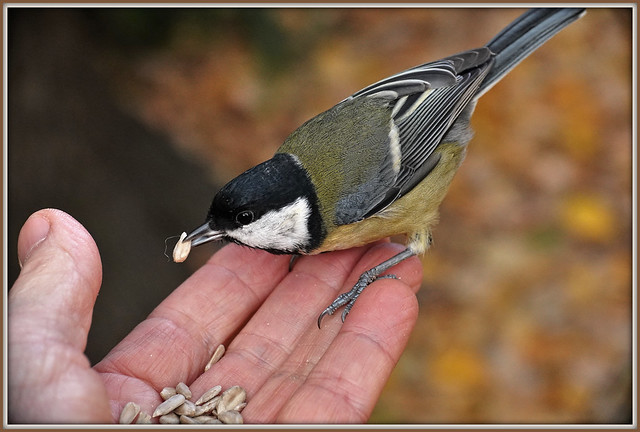 I stand by my statement that trust is the most important element in business (see The Trust Network.)
The Trust Network are the group of people who get the work done. They don't do the work to get promoted, they just do the work because they like doing the work. They don't take others' credit (they're not striving,) they just do the work. And they help each other do the work because, well, it's the right thing to do.
Sometimes, they use their judgement to protect the company from bad ideas. But to be clear, they don't protect the Status Quo. They use their good judgement to decide if a new idea has merit, and if it doesn't, they try to shape it. And if they can't shape it, they block it.  Their judgement is good because their mutual trust allows them to talk openly and honestly and listen to each other. And through the process, they come to a decision and act on it.
But there's another side to the Trust Network.  They also bring new ideas to the company.
Trying new things is scary, but the Trust Network makes it safe. When someone has a good idea, the Network positively reinforces the goodness of the idea and recommends a small experiment. And when one installment of positivity doesn't carry the day, the Trust Network comes together to create the additional positivity need to grow the idea into an experiment.
To make it safe, the Trust Network knows to keep the experiment small.  If the small experiment doesn't go as planned, they know there will be no negative consequences. And if the experiment's results do attract attention, they dismiss the negativity of failure and talk about the positivity of learning. And if there is no money to run the experiment, they scare it up. They don't stop until the experiment is completed.
But the real power of the Trust Network shows its hand after the successful experiment. The toughest part of innovation is the "now what" part, where successful experiments go to die. Since no one thought through what must happen to convert the successful experiment to a successful product, the follow-on actions are undefined and unbudgeted and the validated idea dies. But the Trust Network knows all this, so they help the experimenter define the "then what" activities before the experiment is run.  That way, the resources are ready and waiting when the experiment is a success.  The follow-on activities happen as planned.
The Trust Network always reminds each other that doing new things is difficult and that it's okay that the outcome of the experiment is unknown. In fact, they go further and tell each other that the outcome of the experiment is unknowable. Regardless of the outcome of the experiment, the Trust Network is there for each other.
To start a Trust Network, find someone you trust and trust them. Support their new ideas, support their experiments and support the follow-on actions.  If they're afraid, tell them to be afraid and run the experiment. If they don't have the resources to run the experiment, find the resources for them. And if they're afraid they won't get credit for all the success, tell them to trust you.
And to grow your Trust Network, find someone else you trust and trust them. And, repeat.
Image credit — Rolf Dietrich Brecher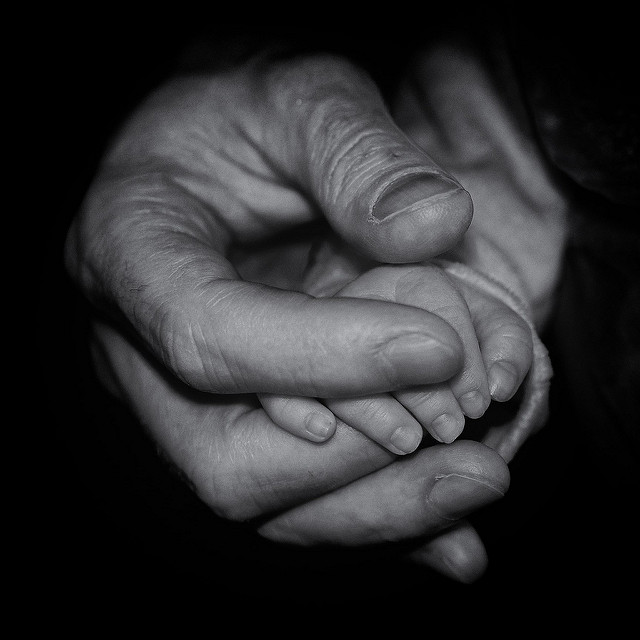 Trust is the most important element in business. It's not organizational authority, it's not alignment, it's not execution, it's not best practices, it's not competitive advantage and it's not intellectual property. It's trust.
Trust is more powerful than the organizational chart.  Don't believe me? Draw the org chart and pretend the person at the top has a stupid idea and they try to push down into the organization. When the top person pushes, the trust network responds to protect the company.  After the unrealistic edict is given, the people on the receiving end (the trust network) get together in secret and hatch a plan to protect the organization from the ill-informed, but well-intentioned edict. Because we trust each other, we openly share our thoughts on why the idea is less than good. We are not afraid to be judged by members of trust network and, certainly, we don't judge other members of the network. And once our truths are shared, the plan starts to take shape.
The trust network knows how things really work because we've worked shoulder-to-shoulder to deliver the most successful new products and technologies in company history. And through our lens of what worked, we figure out how to organize the resistance. And with the plan roughed out, we reach out to our trust network. We hold meetings with people deep in the organization who do the real work and tell them about the plan to protect the company.  You don't know who those people are, but we do.
If you don't know about the trust network, it's because you're not part of it. But, trust me, it's real. We meet right in front of you, but you don't see us. We coordinate in plain sight, but we're invisible. We figure out how things are going to go, but we don't ask you or tell you. And you don't know about us because we don't trust you.
When the trust network is on your side, everything runs smoothly. The right resources flow to the work, the needed support somehow finds the project and, mysteriously, things get done faster than imagined. But when the trust network does not believe in you and your initiative, the wheels fall off. Things that should go smoothly, don't, resources don't flow to the work and, mysteriously, no one knows why.
You can push on the trust network, but you can't break us. You can use your control mechanisms, but we will feign alignment until your attention wanes. And once you're distracted, we'll silently help the company do the right thing. We're more powerful than you because you're striving and we're thriving. We can wait you out because we don't need the next job. And, when the going gets tough, we'll stick together because we trust each other.
Trust is powerful because it must be earned. With years of consistent behavior, where words match actions year-on-year, strong bonds are created. In that way, trust can't be faked. You've either earned it or you haven't. And when you've earned trust, people in the network take you seriously and put their faith in you. And when you haven't earned trust, people in the network are not swayed by your words or your trendy initiative.  We won't tell you we don't believe in you, but we won't believe in you.
The trust network won't invite you to join. The only way in is to behave in ways that make you trustworthy. When you think the company is making a mistake, say it. The trust network likes when your inner thoughts match your outer words. When someone needs help, help them. Don't look for anything in return, just help them. When someone is about to make a mistake, step in and protect them from danger. Don't do it for you, do it for them.  And when someone makes a mistake, take the bullets. Again, do it for them.
After five or ten years of unselfish, trustworthy behavior, you'll find yourself in meetings where the formal agenda isn't really the agenda. In the meeting you'll chart the company's path without the need to ask permission. And you'll be listened to even when your opinion is contrary to the majority. And you'll be surrounded by people that care about you.
Even if you don't believe in the trust network, it's a good idea to behave in a trustworthy way. It's good for you and the company. And when the trust network finally accepts you, you're be doubly happy you behaved in a trustworthy way.
Image credit — manfred majer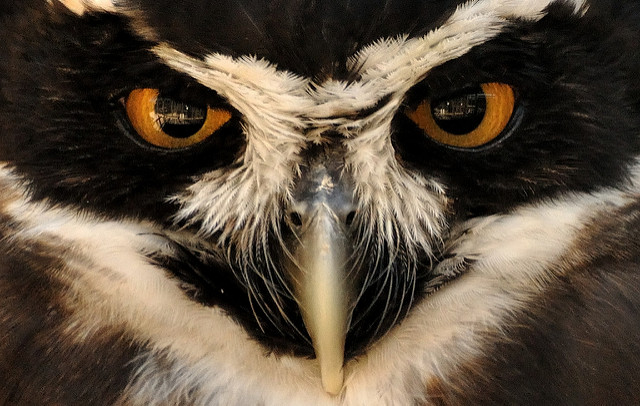 Artificial intelligence, 3D printing, robotics, autonomous cars – what do they have in common? In a word – learning.
Creativity, innovation and continuous improvement – what do they have in common? In a word – learning.
And what about lifelong personal development? Yup – learning.
Learning results when a system behaves differently than your mental model. And there four ways make a system behave differently. First, give new inputs to an existing system. Second, exercise an existing system in a new way (for example, slow it down or speed it up.) Third, modify elements of the existing system. And fourth, create a new system. Simply put, if you want a system to behave differently, you've got to change something.  But if you want to learn, the system must respond differently than you predict.
If a new system performs exactly like you expect, it isn't a new system. You're not trying hard enough.
When your prediction is different than how the system actually behaves, that is called error. Your mental model was wrong and now, based on the new test results, it's less wrong. From a learning perspective, that's progress.  But when companies want predictable results delivered on a predictable timeline, error is the last thing they want. Think about how crazy that is. A company wants predictable progress but rejects the very thing that generates the learning. Without error there can be no learning.
If you don't predict the results before you run the test, there can be no learning.
It's exciting to create a new system and put it through its paces. But it's not real progress – it's just activity. The valuable part, the progress part, comes only when you have the discipline to write down what you think will happen before you run the test. It's not glamorous, but without prediction there can be no error.
If there is no trial, there can be no error. And without error, there can be no learning.
Let's face it, companies don't make it easy for people to try new things. People don't try new things because they are afraid to be judged negatively if it "doesn't work."  But what does it mean when something doesn't work? It means the response of the new system is different than predicted. And you know what that's called, right? It's called learning.
When people are afraid to try new things, they are afraid to learn.
We have a language problem that we must all work to change. When you hear, "That didn't work.", say "Wow, that's great learning." When teams are told projects must be "on time, on spec and on budget", ask the question, "Doesn't that mean we don't want them to learn?"
But, the whole dynamic can change with this one simple question – "What did you learn?" At every meeting, ask "What did you learn?"  At every design review, ask "What did you learn?" At every lunch, ask "What did you learn?" Any time you interact with someone you care about, find a way to ask, "What did you learn?"
And by asking this simple question, the learning will take care of itself.
Image credit m.shattock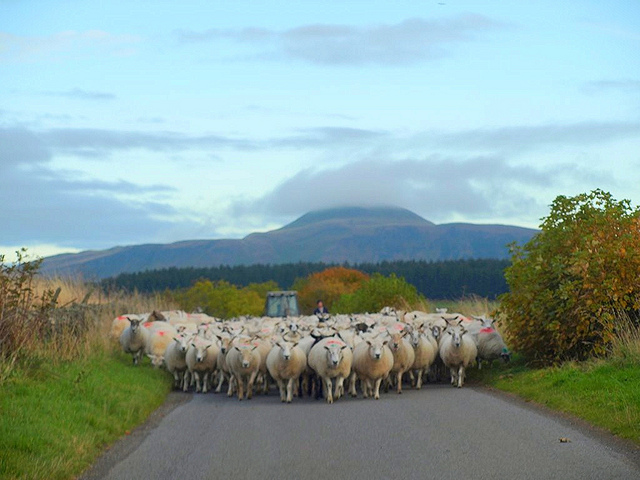 If you want things to change, you have two options. You can incentivize change or you can move things out of the way that block change. The first way doesn't work and the second one does.  For more details, click this link at it will take you to a post that describes Danny Kahneman's thoughts on the subject.
And, also from Kahneman, to move things out of the way and unblock change, change the environment.
Change-blocker 1. Metrics. When you measure someone on efficiency, you get efficiency. And if people think a potential change could reduce efficiency, that change is blocked.  And the same goes for all metrics associated with cost, quality and speed. When a change threatens the metric, the change will be blocked. To change the environment to eliminate the blocking, help people understand who the change will actually IMPROVE the metric. Do the analysis and educate those who would be negatively impacted if the change reduced the metric. Change their environment to one that believes the change will improve the metric.
Change-blocker 2. Incentives. When someone's bonus could be negatively impacted by a potential change, that change will be blocked. Figure out whose incentive compensation are jeopardized by the potential change and help them understand how the potential change will actually increase their incentives.  You may have to explain that their incentives will increase in the long term, but that's an argument that holds water. Until they believe their incentives will not suffer, they'll block the change.
Change-blocker 3. Fear. This is the big one – fear of negative consequences. Here's a short list: fear of being judged, fear of being blamed, fear of losing status, fear of losing control, fear of losing a job, fear of losing a promotion, fear of looking stupid and fear of failing. One of the best ways to help people get over their fear is to run a small experiment that demonstrates that they have nothing to fear. Show them that the change will actually work. Show them how they'll benefit.
Eliminating the things that block change is fundamentally different than pushing people in the direction of change. It's different in effectiveness and approach. Start with the questions: "What's in the way of change?" or "Who is in the way of change?" and then "Why are they in the way of change?" From there, you'll have an idea what must be moved out of the way. And then ask: "How can their environment be changed so the change-blocker can be moved out of the way?"
What's in the way of giving it a try?
Image credit B4bees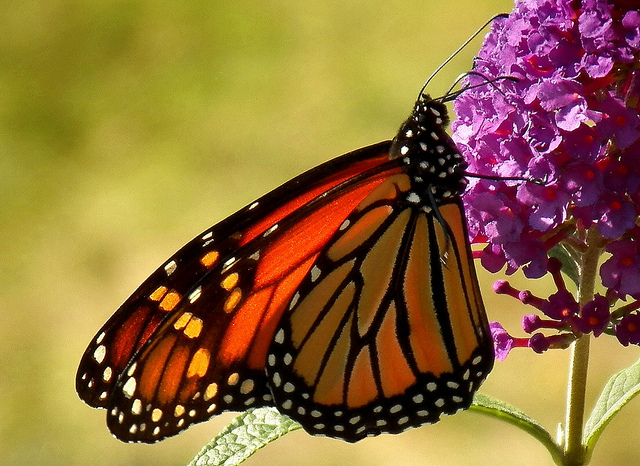 Continuous improvement is not transformation. With continuous improvement, products, processes and services are improved three percent year-on-year. With transformation, products are a mechanism to generate data, processes are eliminated altogether and services move from fixing what's broken to proactive updates that deliver the surprising customer value.
A strategic initiative is not transformation. A strategic initiative improves a function or process that is – a move to consultative selling or a better new product development process. Transformation dismantles. The selling process is displaced by automatic with month-to-month renewals. And while product development is still a thing, it's relegated to a process that creates the platform for the real money-maker – the novel customer value made possible by the data generated by the product.
Cultural change is not transformation. Cultural change uses the gaps in survey data to tweak a successful formula and adjust messaging.  Transformation creates new organizations that violate existing company culture.
If there the corporate structure is unchanged, there can be no transformation.
If the power brokers are unchanged, there can be no transformation.
If the company culture isn't violated, there can be no transformation.
If it's not digital, there can be no transformation.
In short, if the same rules apply, there can be no transformation.
Transformation doesn't generate discomfort, it generates disarray.
Transformation doesn't tweak the successful, it creates the unrecognizable.
Transformation doesn't change the what, it creates a new how.
Transformation doesn't make better caterpillars, it creates butterflies.
Image credit – Chris Sorge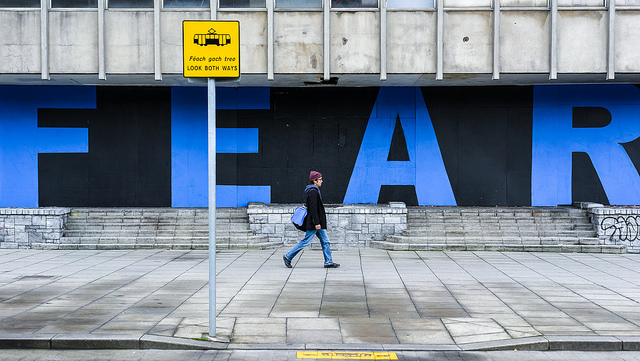 If you use your sane-and-rational lenses and the situation doesn't make sense, that's because the situation is not governed by sanity and rationality. Yet, even though there's a mismatch between the system's behavior and sane-and-rational, we still try to understand the system through the cloudy lenses of sanity and rationality.
Computer programs are sane and rational; Algorithms are sane and rational; Machines are sane and rational. Fixed inputs yield predicted outputs; If this, then that; Repeat the experiment and the results are repeated.  In the cold domain of machines, computer programs and algorithms you may not like the output, but you're not surprised by it.
But businesses are not run by computer programs, algorithms and machines. Businesses are run by people. And that's why things aren't always sane and rational in business.
Where computer programs blindly follow logic that's coded into them, people follow their emotions. Where algorithms don't decide what to do based on their emotional state, people do. And where machines aren't afraid to try something new, people are.
When something doesn't make sense to you, it's because your assumptions about the underlying principles are wrong. If you see things that violate logic, it's because logic isn't the guiding principle. And if logic isn't the guiding principle, the only other things that could be driving the irrationality are feelings and emotions. But if you think the solution is to make the irrational system behave rationally, be prepared to be perplexed and frustrated.
The underpinnings of management and leadership are thoughts, feelings and emotions. And, thoughts are governed by feelings and emotions. In that way, the currency of management and leadership is feelings and emotions.
If your first inclination is to figure out a situation using logic, don't.  Logic is for computers, and even that's changing with deep learning. Business is about people. When in doubt, assess the feelings and emotions of the people involved.  And once you understand their thoughts and feelings, you'll know what to do.
Business isn't about algorithms. Business is about people. And people respond based on their emotional state. If you want to be a good manager, focus on people's feelings and emotions. And if you want to be a good leader, do the same.
Image credit: Guiseppe Milo