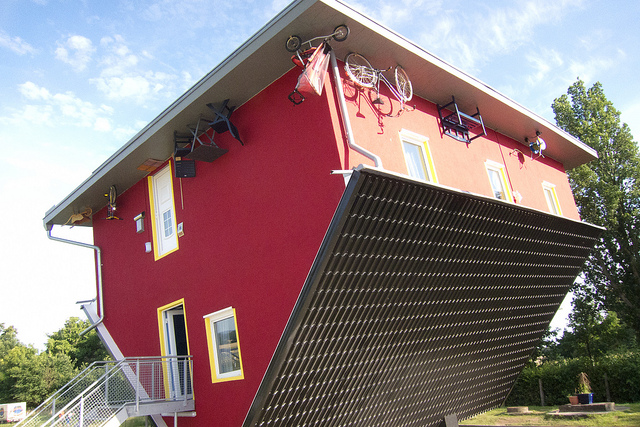 Creative products are novel and useful; Innovative products are novel, useful, and successful. Beforehand, it's impossible to know if something will be successful, but if it's useful there's a chance it could be; beforehand, it's subjective whether something will be useful, but if it's novel there's a chance; but no one is sure what novel means, so replace it with "different" and you're onto something. It's clear if something is different, and if it's different, there's a chance it could be creative and innovative. Said another way,
if something isn't different it cannot be creative, nor can it be innovative.
If you can generate more things that are different, you've increased your chances of creativity and innovation. And if you generate more ideas that are different, you'll create more things that are different. Go on a quest to create more ideas that are different and you'll have more creativity and innovation.
Ideas that are different come from the firing of different neural pathways. And to get different pathways to fire, you've got to first recognize when the old ones are firing. To do this, you've got to be aware of your worn pathways and be aware you're reusing the overused. A different environment is needed – an environment that governs speed. If you have a culture of speed and productivity, this will be different.  It doesn't matter what the different environment is, it matters what it isn't.
Different ideas result from the collision of old ideas seen from a new perspective. Put different people together who have different old ideas and different perspectives and different ideas will grow from the collisions. There's no recipe for the exact distribution of people, but if you don't put them together now, then those are them.
And to break new neural pathways, the environment in which ideas should be different. Again, there's no prescription for the type of space or the furniture, just that it's different. If the engine that creates the old ideas lives in an ordered space, make the different one disordered; if there's carpet all around, lay down some linoleum; if there's no art on the corporate walls, hang some; if the furniture matches across the teams, make it a clustered-jumble of mismatched pieces. The general approach: whatever it looks like and feels like where the same ideas are regurgitated day-in-day-out, do the opposite.
And to attract different colliders and their ideas, provide something different in the different space. If your regular coffee is terrible, the different coffee should be amazing; where people queue up to use the same tired tools, provide too many seats of the newest and best; where low fat, low calorie, responsible food is doled out in reasonable portions, provide free (and unlimited) access to irresponsible junk food.
Creativity and innovation start with different.
Image credit: quinet.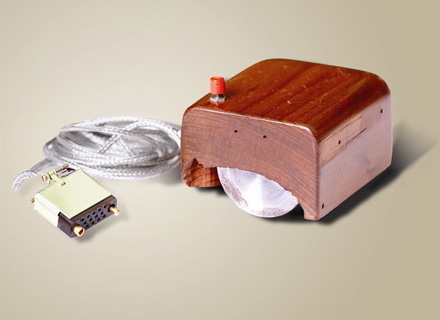 If you're serious about innovation, you must learn, as second nature, to convert your ideas into prototypes.
Funny thing about ideas is they're never fully formed – they morph and twist as you talk about them, and as long as you keep talking they keep changing. Evolution of your ideas is good, but in the conversation domain they never get defined well enough (down to the nuts-and-bolts level) for others (and you) to know what you're really talking about. Converting your ideas into prototypes puts an end to all the nonsense.
Job 1 of the prototype is to help you flesh out your idea – to help you understand what it's all about. Using whatever you have on hand, create a physical embodiment of your idea. The idea is to build until you can't, to build until you identify a question you can't answer. Then, with learning objective in hand, go figure out what you need to know, and then resume building. If you get to a place where your prototype fully captures the essence of your idea, it's time to move to Job 2. To be clear, the prototype's job is to communicate the idea – it's symbolic of your idea – and it's definitely not a fully functional prototype.
Job 2 of the prototype is to help others understand your idea. There's a simple constraint in this phase – you cannot use words – you cannot speak – to describe your prototype. It must speak for itself. You can respond to questions, but that's it. So with your rough and tumble prototype in hand, set up a meeting and simply plop the prototype in front of your critics (coworkers) and watch and listen. With your hand over your mouth, watch for how they interact with the prototype and listen to their questions. They won't interact with it the way you expect, so learn from that. And, write down their questions and answer them if you can. Their questions help you see your idea from different perspectives, to see it more completely. And for the questions you cannot answer, they the next set of learning objectives. Go away, learn and modify your prototype accordingly (or build a different one altogether). Repeat the learning loop until the group has a common understanding of the idea and a list of questions that only a customer can answer.
Job 3 is to help customers understand your idea. At this stage it's best if the prototype is at least partially functional, but it's okay if it "represents" the idea in clear way. The requirement is prototype is complete enough for the customer can form an opinion. Job 3 is a lot like Job 2, except replace coworker with customer. Same constraint – no verbal explanation of the prototype, but you can certainly answer their direction questions (usually best answered with a clarifying question of your own such as "Why do you ask?") Capture how they interact with the prototype and their questions (video is the best here). Take the data back to headquarters, and decide if you want to build 100 more prototypes to get a broader set of opinions; build 1000 more and do a small regional launch; or scrap it.
Building a prototype is the fastest, most effective way to communicate an idea. And it's the best way to learn. The act of building forces you to make dozens of small decisions to questions you didn't know you had to answer and the physical nature the prototype gives a three dimensional expression of the idea. There may be disagreement on the value of the idea the prototype stands for, but there will be no ambiguity about the idea.
If you're not building prototypes early and often, you're not doing innovation. It's that simple.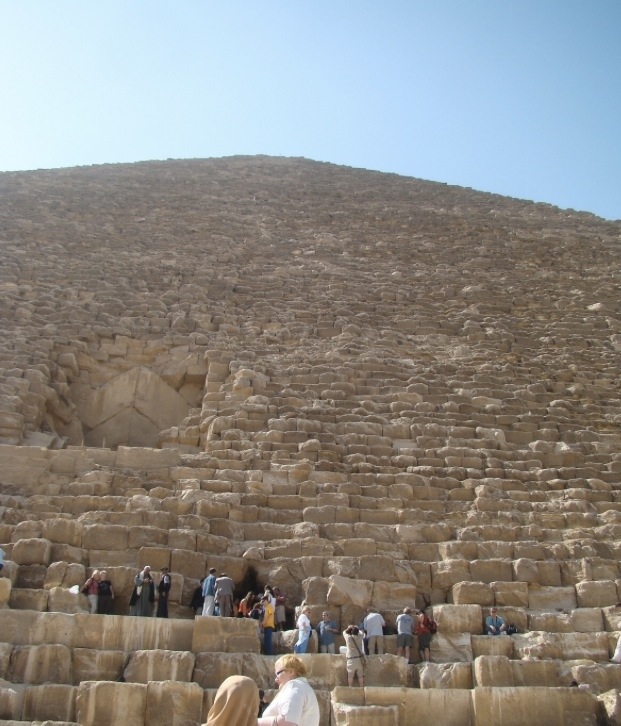 Here's how innovation goes:
(Words uttered. // Internal thoughts.)
That won't work. Yes, this is a novel idea, but it won't work. You're a heretic. Don't bring that up again. // Wow, that scares me, and I can't go there.
Yes, the first experiment seemed to work, but the test protocol was wrong, and the results don't mean much. And, by the way, you're nuts. // Wow. I didn't believe that thing would ever get off the ground.
Yes, you modified the test protocol as I suggested, but that was only one test and there are lots of far more stressful protocols that surely cannot be overcome. // Wow. They listened to me and changed the protocol as I suggested, and it actually worked!
Yes, the prototype seemed to do okay on the new battery of tests, but there's no market for that thing. // I thought they were kidding when they said they'd run all the tests I suggested, but they really took my input seriously. And, I can't believe it, but it worked. This thing may have legs.
Yes, the end users liked the prototypes, but the sample size was small and some of them don't buy any of our exiting products. I think we should make these two changes and take it to more end users. // This could be exciting, and I want to be part of this.
Yes, they liked the prototypes better once my changes were incorporated, but the cost is too high. // Sweet! They liked my design! I hope we can reduce the cost.
I made some design changes that reduce the cost and my design is viable from a cost standpoint, but manufacturing has other priorities and can't work on it. // I'm glad I was able to reduce the cost, and I sure hope we can free up manufacting resources to launch my product.
Wow, it was difficult to get manufacturing to knuckle down, but I did it, and my product will make a big difference for the company. // Thanks for securing resources for me, and I'm glad you did the early concept work when I was too afraid.
Yes, my product has been a huge commercial success, and it all strarted with this crazy idea I had. You remember, right? // Thank you for not giving up on me. I know it was your idea. I know I was a stick-in-the-mud. I was scared. And thanks for kindly and effectively teaching me how to change my thinking. Maybe we can do it again sometime.
________________
There's nothing wrong with this process; in fact, everything is right about it because that's what people do. We've taught them to avoid risk at all costs, and even still, they manage to walk gingerly toward new thinking.
I think it's important to learn to see the small shifts in attitude as progress, to see the downgrade from an impossible problem to a really big problem as progress.
Instead of grabbing the throat of radical innovation and disrupting yourself, I suggest a waterfall approach of a stepwise ratchet toward problems of a lesser degree. This way you can claim small victories right from the start, and help make it safe to try new things. And from there, you can stack them one on top of another to build your great pyramid of disruption.
And don't forget to praise the sorceres and heretics who bravely advance their business model-busting ideas without the safety net of approval.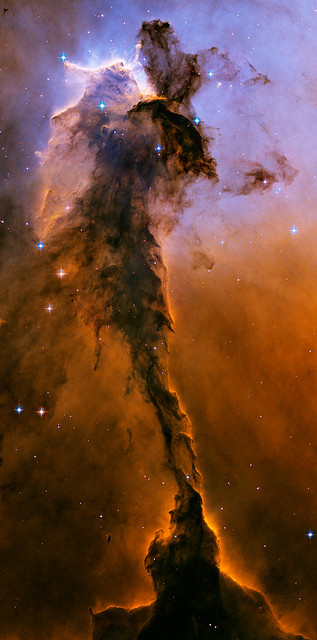 There are always too many things to do, too much to work on. And because of this, we must choose. Some have more choice than others, but we all have choice. And to choose, there are several lenses we look through.
What's good enough? If it's good enough, there's no need to work on it. "Good enough" means it's not a constraint; it's not in the way of where you want to go.
What's not good enough? If it's not good enough, it's important to work on it. "Not good enough" means it IS a constraint; it IS in the way; it's blocking your destination.
What's not happening? If it's not happening and the vacancy is blocking you from your destination, work on it. Implicit in the three lenses is the assumption of an idealized future state, a well-defined endpoint.
It's the known endpoint that's used to judge if there's a blocking constraint or something missing. And there are two schools of thought on idealized future states – the systems, environment, competition, and interactions are well understood and idealized future states are the way to go, or things are too complex to predict how things will go. If you're a member of the idealized-future-state-is-the-way-to-go camp, you're home free – just use your best judgment to choose the most important constraints and hit them hard. If you're a believer in complexity and its power to scuttle your predictions, things are a bit more nuanced.
Where the future state folks look through the eyepiece of the telescope toward the chosen nebula, the complexity folks look through the other end of the telescope toward the atomic structure of where things are right now. Complexity thinkers think it's best to understand where you are, how you got there, and the mindset that guided your journey. With that knowledge you can rough out the evolutionary potential of the future and use that to decide what to work on.
If you got here by holding on to what you had, it's pretty clear you should try to do more of that, unless, of course, the rules have changed. And to figure out if the rules have changed? Well, you should run small experiments to test if the same rules apply in the same way. Then, do more of what worked and less of what didn't. And if nothing works even on a small scale, you don't have anything to hold onto and it's time to try something altogether new.
If you got here with the hybrid approach – by holding on to what you had complimented with a healthy dose of doing new stuff (innovation), it's clear you should try to do more of that, unless, of course, you're trying to expand into new markets which have different needs, different customers, and different pocketbooks. To figure out what will work, runs small experiments, and do more of what worked and less of what didn't. If nothing works, your next round of small experiments should be radically different. And again, more of what worked, less of what didn't.
And if you're a young company and have yet to arrive, you're already running small experiments to see what will work, so keep going.
There's a half-life to the things that got us here, and it's difficult to predict their decay. That's why it's best to take small bets on a number of new fronts – small investment, broad investigation of markets, and fast learning. And there's value in setting a rough course heading into the future, as long as we realize this type of celestial navigation must be informed by regular sextant sightings and course corrections they inform.
Image credit – Hubble Heritage.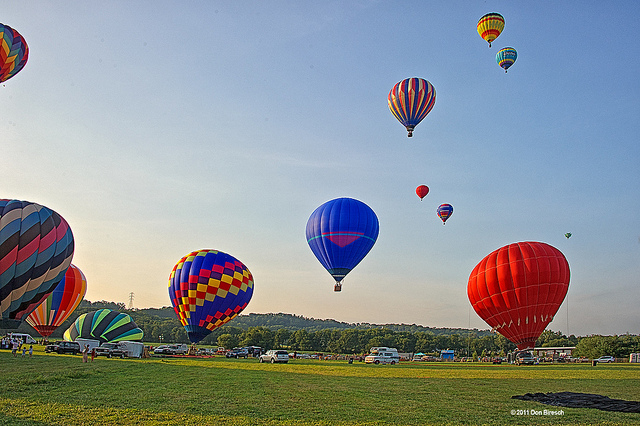 There's a lot of stress in the working world these days, and to me, it all comes down to our blatant disrespect of uncertainty.
In today's reality, we ask for plans then demand strict adherence to the deliverables – on time, on budget, or else. We treat plans like they're chiseled in granite, when really it should be more like dry erase markers and a whiteboard. Our markets are uncertain; customers' behaviors are uncertain; competitors' actions are uncertain; supply chains are uncertain, yet our plans are plans don't reflect that reality. And when we expect absolute predictability and accountability, we create stress and anxiety and our people don't want to try new things because that adds another level of uncertainty.
With a flexible, rubbery plan the first step informs the second, and this is the basis for the logical shift from robust plans to resilient ones. Plans should be less about forcing adherence and more about recognizing deviation. Today's plans demand early recognition of something that did follow the plan and today's teams must have the authority to respond quickly. However, after years of denying the powerful force of uncertainty and shooting the messenger, we've trained our people to hide the deviations. And, with our culture of control and accountability, our teams require our approval before any type of change, so their response time is, well, not timely.
At our core, we know uncertainty is a founding principle in our universe, and now it's time to behave that way. It's time to look inside and decide to embrace uncertainty. Accept it or not, acknowledge it or not, uncertainty is here to stay. Here are some words to guide your journey:
Resilient not robust.
Early detection, fast response.
Many small plans, done in parallel.
Do more of what works, and less of what doesn't.
Plans are meant to be re-planned.
And if you're into innovation, this applies doubly.
Image credit – dfbphotos.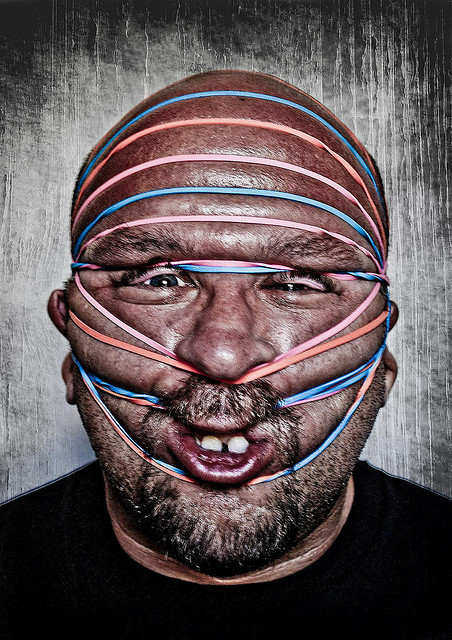 Inspiration is the fuel for imagination and imagination is the power behind innovation.
All companies want innovation and try lots of stuff to increase its supply. But innovation isn't a thing in itself and not something to be conjured from air – it' a result of something. The backplane of innovation, its forcing function, is imagination.
But imagination is no longer a sanctioned activity. Since it's not a value-added activity; and our financial accounting system has no column for it; and it's unpredictable, it has been leaned out of our work. (Actually, she's dead – Imagination's Obituary.) We squelch imagination yet demand more innovation. That's like trying to make ice cream without the milk.
No inspiration, no imagination – that's a rule. Again, like innovation, imagination isn't a thing in itself, it's a result of something. If you're not inspired you don't have enough mojo to imagine what could be. I've seen many campaigns to increase innovation, but none to bolster imagination, and fewer to foster inspiration. (To be clear, motivation is not a substitute for inspiration – there are plenty of highly motivated, uninspired folks out there.)
If you want more innovation, it's time to figure out how to make it cool to openly demonstrate imagination. (Here's a hint – dust off your own imagination and use it. Others will see your public display and start to see it as sanctioned behavior.) And if you want more imagination, it's time demonstrate random acts of inspiration.
Inspiration feeds imagination and imagination breeds innovation. And the sequence matters.
Image credit – AndYaDontStop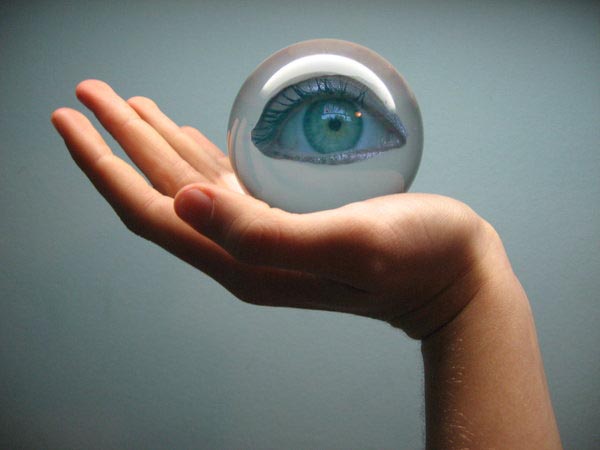 Big Data is powerful – measure what people do on the web, summarize the patterns, and use the information for good. These data sets are so powerful because they're bigger than big; there's little bias since the data collection is automatic; and the analysis is automated. There's huge potential in the knowledge of what people click, what pages they land on, and what place the jump from.
It's magical to think about what can be accomplished with the landing pages and click-through rates for any demographic you choose. Here are some examples:
This is the type of content our demographic of value (DOV) lands on, and if we create more content like this we'll get more from them to land where we want.
These are the pages our DOV jump from, and if we advertise there more of our DOV will see our products.
This is the geographic location of our DOV when they land on our website, and if we build out our sales capacity in these locations we'll sell more.
This is the time slot when our DOV is most active on their smart phones, and if we tweet more during that time we'll reach more of them.
But just as there's immense power knowing the actions of your DOV (what they click on), there are huge assumptions on what it all means. Here are two big ones:
All clicks are created equal.
When more see our content, more will do what we want.
Here is an example of three members (A, B, C) of your demographic of interest who take the same measurable action but with different meaning behind it:
Member A, after four drinks, speeds home recklessly; loses control of the car; crashes into your house; and parks the car in your living room.
Member B, after grocery shopping, drives home at the speed limit; the front wheel falls off due to a mechanical problem; loses control of the car; crashes into your house; and parks the car in your living room.
Member C, after volunteering at a well-respected non-profit agency, drives home in a torrential rain 15 miles per hour below the speed limit; a child on a bicycle bolts into the lane without warning and C swerves to miss the child; loses control of the car; crashes into your house; and parks the car in your living room.
All three did the same thing – crashed into your house – but the intent, the why, is different. Same click, but not equal. And when you put your content in front of them, regardless of what you want them to do, A, B, and C will respond differently. Same DOV, but different intentions behind their actions.
Big Data, with its focus on the whats, is powerful, but can be made stereoscopic with the addition of a second lens that can see the whys. Problem is, the whys aren't captured in a clean, binary way – not transactional but conversational – and are subject to interpretation biases where the integers of the whats are not.
With people, action is preceded by intent, and intent is set by thoughts, feelings, history, and context. And the best way to understand all that is through their stories. If you collect and analyze customer stories you'll better understand their predispositions and can better hypothesize and test how they'll respond.
In the Big Data sense, Nirvana for stories is a huge sample size collected quickly with little effort, analysis without biases, and direct access to the stories themselves.
New data streams are needed to collect the whys in a low overhead way, and new methods are needed to analyze them quickly and without biases. And a new perspective is needed to see not only the amazing power of Big Data (the whats), but the immense potential of seeing the what's with one eye and the whys with the other.
Keep counting the whats with traditional Big Data work – there's real value there. But also keep one eye on the horizon for new ways to collect and analyze the whys (customer stories) in a Big Data way.
Collection and analysis of customer stories, if the sample size is big enough and biases small enough, is the best way I know to look through the fog and understand emerging customer needs and emerging markets.
If you can figure out how to do it, it will definitely be worth the effort.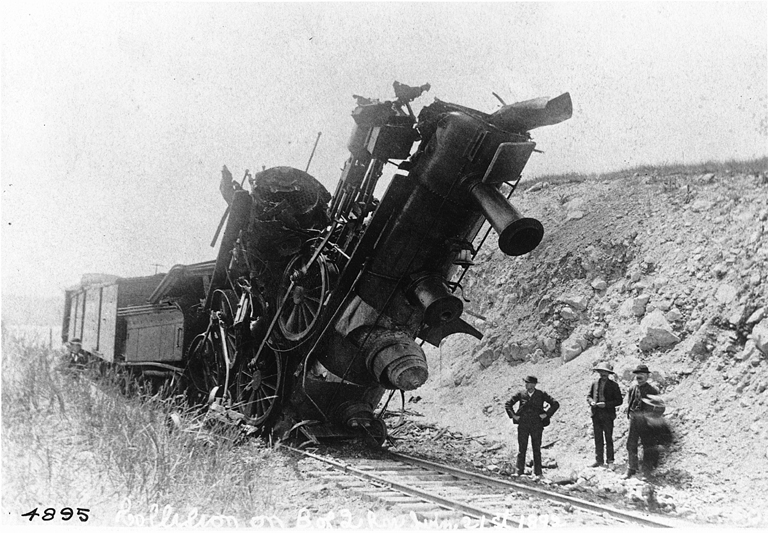 When the train is getting ready to pull out of the station, and you know in your heart the destination isn't right, what do you do? If you still had time to talk to the conductor, would you? What would you say? If your railroad is so proud of getting to the destination on time it cannot not muster the courage to second guess the well-worn time table, is all hope lost?
The trouble with thinking the destination isn't right is that it's an opinion. Your opinion may be backed by years of experience, good intuition, and a kind heart, but it's still an opinion. And the rule with opinions – if there's one, there are others. And as such, there's never consensus on the next destination.
But even as the coal is being shoveled into the firebox and the boiler pressure is almost there, there's still time to take action. If the train hasn't left the station, there's still time. Don't let the building momentum stop you from doing what must be done. Yes, there's the sunk cost of lining everything up and getting ready to go, but, no, that doesn't justify a journey down the wrong track. Find the conductor and bend her ear. Be clear, be truthful, and be passionate. Tell her you're not sure it's the wrong destination, but you're sure enough to pull the pressure relieve valve and take some time to think more about what's about to happen.
No one wants to step in front of a moving train. It's no fun for anyone, and dangerous for the brave soul standing in the tracks. And it's a failure of sorts if it comes to that. The best way to prevent a train from heading down the wrong track is candid discussions about the facts and clarity around why the journey should happen. But we need to do a better job at having those tough discussions earlier in the process.
Unfortunately in business today, the foul underbelly of alignment blocks the difficult decisions that should happen. We've mapped disagreement to foul play and amoral behavior, and our organizations make it clear that supporting the right answer, right from the get-go, is the right answer. The result is premature alignment and unwarranted alignment without thoughtful, effective debate on the merits. For some reason, it's no longer okay to disagree.
Difficult discussions are difficult. And prolonging them only makes them more difficult. In fact, that's sometimes a tactic – push off the tough conversations until the momentum rolls over all intensions to have them.
Hold onto the fact that your company wants the tough conversations to have them. In the short term, things are more stressful, but in the long term thing are more profitable. Remember, though sometimes bureaucracy makes it difficult, you are paid to add your thinking into the mix. And keep in mind you have a valuable perspective that deserves to be valued.
When the train is leaving the station, it's the easiest time to recognize the tough discussions need to happen but it's the most difficult time to have them. Earlier in the project it's easier to have them and far more difficult to recognize they should happen.
Going forward, modify your existing processes to cut through inappropriate momentum building. And better still, use your knowledge of how your organization works to create mechanisms to trigger difficult conversations and prevent premature alignment.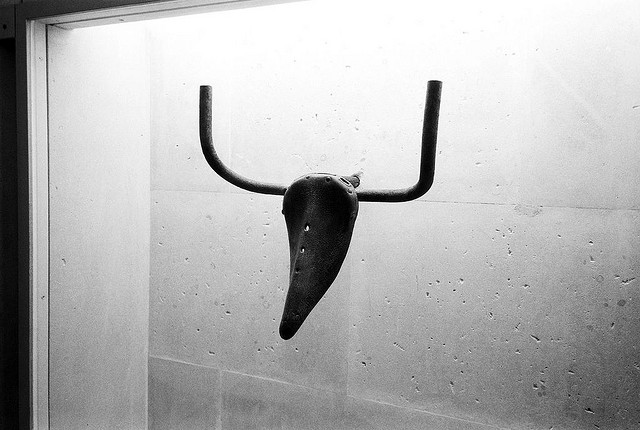 There are three types of innovation: innovation that creates jobs, innovation that's job neutral, and innovation that reduces jobs.
Innovation that reduces jobs is by far the most common. This innovation improves the efficiency of things that already exist – the mantra: do the same, but with less. No increase in sales, just fewer people employed.
Innovation that's job neutral is less common. This innovation improves what you sell today so the customer will buy the new one instead of the old one. It's a trade – instead of buying the old one they buy the new one. No increase in sales, same number of people employed.
Innovation that creates jobs is uncommon. This innovation radically changes what you sell today and moves it from expensive and complicated to affordable and accessible. Sell more, employ more.
Clay Christensen calls it Disruptive Innovation; Vijay Govindarajan calls it Reverse Innovation; and I call it Less-With-Far-Less.
The idea is the product that is sold to a relatively small customer base (due to its cost) is transformed into something new with far broader applicability (due to its hyper-low cost). Clay says to "look down" to see the new technologies that do less but have a super low cost structure which reduces the barrier to entry. And because more people can afford it, more people buy it. And these aren't the folks that buy your existing products. They're new customers.
Vijay says growth over the next decades will come from the developing world who today cannot afford the developed world's product. But, when the price comes down (down by a factor of 10 then down by a factor of 100), you sell many more. And these folks, too, are new customers.
I say the design and marketing communities must get over their unnatural fascination with "more" thinking. To sell to new customers the best strategy is increase the number of people who can afford your product. And the best way to do that is to radically reduce the cost signature at the expense of features and function. If you can give ground a bit on the thing that makes your product successful, there is huge opportunity to reduce cost – think 80% less cost and 20% less function. Again, you sell new product to new customers.
Here's a thought experiment to help put you in the right mental context: Create a plan to form a new business unit that cannot sell to your existing customers, must sell a product that does less (20%) and costs far less (80%), and must sell it in the developing world. Now, create a list of small projects to test new technologies with radically lower cost structures, likely from other industries. The constraint on the projects – you must be able to squeeze them into your existing workload and get them done with your existing budget and people. It doesn't matter how long the projects take, but the investment must be below the radar.
The funny thing is, if you actually run a couple small projects (or even just one) to identify those new technologies, for short money you've started your journey to selling new products to new customers.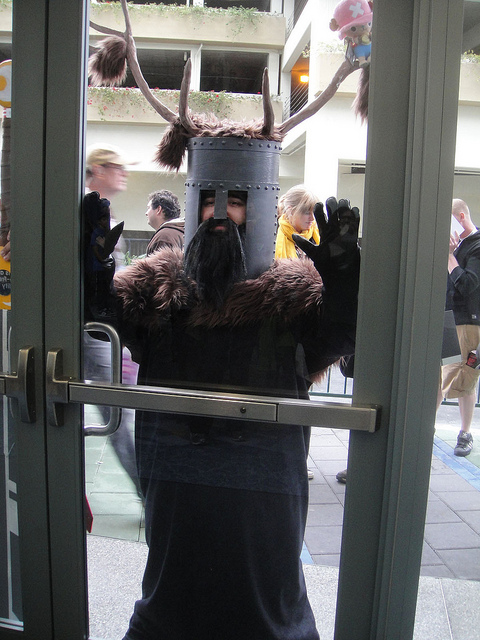 The Holy Grail of marketing is to identify emerging customer needs before anyone else and satisfy them to create new markets. It has been a long and fruitless slog as emerging needs have proven themselves elusive. And once candidates are identified, it's a challenge to agree which are the game-changers and which are the ghosts. There are too many opinions and too few facts. But there's treasure at the end of the rainbow and the quest continues.
Emerging things are just coming to be, just starting, so they appy to just a small subset of customers; and emerging things are new and different, so they're unfamiliar. Unfamiliar plus small same size equals elusive.
I don't believe in emerging customer needs, I believe in emergent customer behavior.
Emergent behavior is based on actions taken (past tense) and is objectively verifiable. Yes or no, did the customer use the product in a new way? Yes or no, did the customer make the product do something it wasn't supposed to? Did they use it in a new industry? Did they modify the product on their own? Did they combine it with something altogether unrelated? No argument.
When you ask a customer how to improve your product, their answers aren't all that important to them. But when a customer takes initiative and action, when they do something new and different with your product, it's important to them. And even when just a few rouge customers take similar action, it's worth understanding why they did it – there's a good chance there's treasure at the end of that rainbow.
With traditional VOC methods, it has been cost prohibitive to visit enough customers to learn about a handful at the fringes doing the same crazy new thing with your product. Also, with traditional VOCs, these "outliers" are thrown out because they're, well, they're outliers. But emergent behavior comes from these very outliers. New information streams and new ways to visualize them are needed to meet these challenges.
For these new information streams, think VOC without the travel; VOC without leading the witness; VOC where the cost of capturing their stories is so low there are so many stories captured that it's possible to collect a handful of outliers doing what could be the seed for the next new market.
To reduce the cost of acquisition, stories are entered using an app on a smart phone; to let emergent themes emerge, customers code their own stories with a common, non-biasing set of attributes; and to see patterns and outliers, the coded stories are displayed visually.
In the past, the mechanisms to collect and process these information streams did not exist. But they do now.
I hope you haven't given up on the possibility of understanding what your customers will want in the near future, because it's now possible.
I urge you to check out SenseMaker.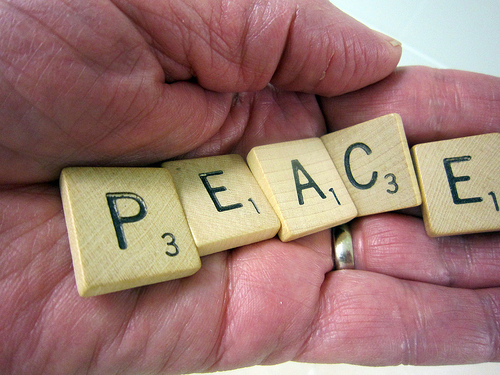 Independence is important; independence is powerful; it's dangerous; it's threatening. But, above all, independence is about control.
If you believe it's a zero-sum-game, independence is adverserial – more for you, less for me. It's give-and-take without the give – I don't give you control, and you take it anyway.
If you believe there's no trust, independence is scary. If you take initiative and demonstrate independence, you're afraid I'll repond negatively because you took control.
If you believe there's no mutual respect, independence is spiteful. You give less control than you could and manipulate to take even less; I take more than the situation calls and politic to secure even more.
If you believe there's a surplus, independence is empowering – more for you, more for me, more for everyone.
If you believe there's trust, independence is exilerating. When you take initiative I tell the world you deserve all that control, and more.
If you believe there's mutual respect, independence is nurturing. I push you to take more control, and you challenge yourself to do just that.
What do you believe?