Archive for the 'Problems' Category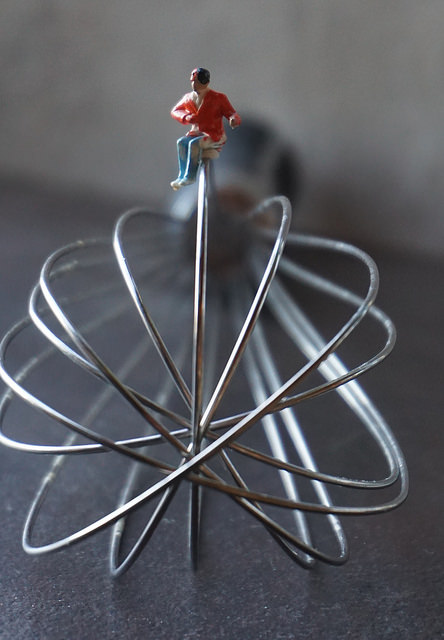 The trouble with innovation is it's risky.  Sure, the upside is nice (increased sales), but the downside (it doesn't work) is distasteful. Everyone is looking for the magic pill to change the risk-reward ratio of innovation, but there is no pill.  Though there are some things you can do to tip the scale in your favor.
All problems are business problems.  Problem solving is the key to innovation, and all problems are business problems.  And as companies embrace the triple bottom line philosophy, where they strive to make progress in three areas – environmental, social and financial, there's a clear framework to define business problems.
Start with a business objective.  It's best to define a business problem in terms of a shortcoming in business results. And the holy grail of business objectives is the growth objective.  No one wants to be the obstacle, but, more importantly, everyone is happy to align their career with closing the gap in the growth objective.  In that way, if solving a problem is directly linked to achieving the growth objective, it will get solved.
Sell more.  The best way to achieve the growth objective is to sell more. Bottom line savings won't get you there.  You need the sizzle of the top line. When solving a problem is linked to selling more, it will get solved.
Customers are the only people that buy things.  If you want to sell more, you've got to sell it to customers. And customers buy novel usefulness.  When solving a problem creates novel usefulness that customers like, the problem will get solved.  However, before trying to solve the problem, verify customers will buy what you're selling.
No-To-Yes.  Small increases in efficiency and productivity don't cause customers to radically change their buying habits.  For that your new product or service must do something new. In a No-To-Yes way, the old one couldn't but the new one can. If solving the problem turns no to yes, it will get solved.
Would they buy it? Before solving, make sure customers will buy the useful novelty. (To know, clearly define the novelty in a hand sketch and ask them what they think.) If they say yes, see the next question.
Would it meet our growth objectives? Before solving, do the math. Does the solution result in incremental sales larger than the growth objective? If yes, see the next question.
Would we commercialize it? Before solving, map out the commercialization work. If there are no resources to commercialize, stop.  If the resources to commercialize would be freed up, solve it.
Defining is solving. Up until now, solving has been premature. And it's still not time. Create a functional model of the existing product or service using blocks (nouns) and arrows (verbs). Then, to create the problem(s), add/modify/delete functions to enable the novel usefulness customers will buy.  There will be at least one problem – the system cannot perform the new function. Now it's time to take a deep dive into the physics and bring the new function to life.  There will likely be other problems.  Existing functions may be blocked by the changes needed for the new function. Harmful actions may develop or some functions will be satisfied in an insufficient way.  The key is to understand the physics in the most complete way.  And solve one problem at a time.
Adaptation before creation. Most problems have been solved in another industry. Instead of reinventing the wheel, use TRIZ to find the solutions in other industries and adapt them to your product or service.  This is a powerful lever to reduce innovation risk.
There's nothing worse than solving the wrong problem.  And you know it's the wrong problem if the solution doesn't: solve a business problem, achieve the growth objective, create more sales, provide No-To-Yes functionality customers will buy, and you won't allocate the resources to commercialize.
And if the problem successfully runs the gauntlet and is worth solving, spend time to define it rigorously.  To understand the bedrock physics, create a functional of the system, add the new functionality and see what breaks.  Then use TRIZ to create a generic solution, search for the solution across other industries and adapt it.
The key to innovation is problem solving. But to reduce the risk, before solving, spend time and energy to make sure it's the right problem to solve.
It's far faster to solve the right problem slowly than to solve the wrong one quickly.
Image credit – Kate Ter Haar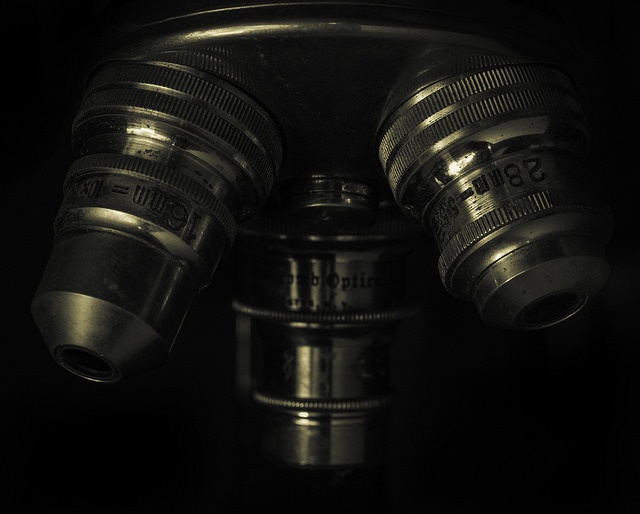 There are many definitions for creativity and innovation, but none add meaningfully to how the work is done. Though it's clear why the work is important – creativity and innovation underpin corporate prosperity and longevity – it's especially helpful to know how to do it.
At the most basic level, creativity and innovation are about problem solving.  But it's a special flavor of problem solving.  Creativity and innovation are about problems solving new problems in new ways.  The glamorous part is 'solving in new ways' and the important part is solving new problems.
With continuous improvement the same problems are solved over and over. Change this to eliminate waste, tweak that to reduce variation, adjust the same old thing to make it work a little better.  Sure, the problems change a bit, but they're close cousins to the problems to the same old problems from last decade. With discontinuous improvement (which requires high levels of creativity and innovation) new problems are solved.  But how to tell if the problem is new?
Solving new problems starts with seeing problems differently.
Systems are large and complicated, and problems know how to hide in the nooks and crannies. In a Where's Waldo way, the nugget of the problem buries itself in complication and misuses all the moving parts as distraction. Problems use complication as a cloaking mechanism so they are not seen as problems, but as symptoms.
Telescope to microscope. To see problems differently, zoom in.  Create a hand sketch of the problem at the microscopic level.  Start at the system level if you want, but zoom in until all you see is the problem.  Three rules: 1. Zoom in until there are only two elements on the page. 2. The two elements must touch. 3. The problem must reside between the two elements.
Noun-verb-noun. Think hammer hits nail and hammer hits thumb.  Hitting the nail is the reason people buy hammers and hitting the thumb is the problem.
A problem between two things. The hand sketch of the problem would show the face of the hammer head in contact with the surface of the thumb, and that's all.  The problem is at the interface between the face of the hammer head and the surface of the thumb. It's now clear where the problem must be solved. Not where the hand holds the shaft of the hammer, not at the claw, but where the face of the hammer smashes the thumb.
Before-during-after. The problem can be solved before the hammer smashes the thumb, while the hammer smashes the thumb, or after the thumb is smashed.  Which is the best way to solve it? It depends, that's why it must be solved at the three times.
Advil and ice. Solving the problem after the fact is like repair or cleanup. The thumb has been smashed and repercussions are handled in the most expedient way.
Put something between. Solving the problem while it happens requires a blocking or protecting action. The hammer still hits the thumb, but the protective element takes the beating so the thumb doesn't.
Hand in pocket. Solving the problem before it happens requires separation in time and space. Before the hammer can smash the thumb it is moved to a safe place – far away from where the hammer hits the nail.
Nail gun. If there's no way for the thumb to get near the hammer mechanism, there is no problem.
Cordless drill. If there are no nails, there are no hammers and no problem.
Concrete walls. If there's no need for wood, there's no need for nails or a hammer. No hammer, no nails, no problem.
Discerning between symptoms and problems can help solve new problems. Seeing problems at the micro level can result in new solutions. Looking closely at problems to separate them time and space can help see problems differently.
Eliminating the tool responsible for the problem can get rid of the problem of a smashed thumb, but it creates another – how to provide the useful action of the driven nail.  But if you've been trying to protect thumbs for the last decade, you now have a chance to design a new way to fasten one piece of wood to another, create new walls that don't use wood, or design structures that self-assemble.
Image credit – Rodger Evans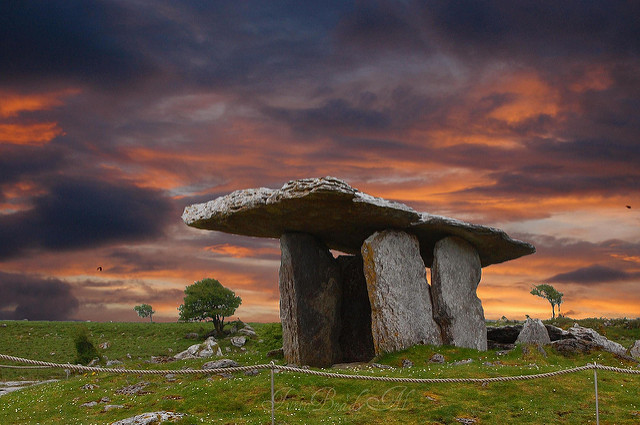 When it's time to innovate, the first task is usually to define the Idealized Future State (IFS).  The IFS is a word picture that captures what it looks like when the innovation work has succeeded beyond our wildest dreams. The IFS, so it goes, is directional so we can march toward the right mountain and inspirational so we can sustain our pace over the roughest territory.
For the IFS to be directional, it must be aimed at something – a destination.  But there's a problem. In a sea of uncertainty, where the work has never been done before and where there are no existing products, services or customers, there are an infinite number of IFRs/destinations to guide our innovation work.  Open question – When the territory is unknown, how do we choose the right IFS?
For the IFS to be inspirational, it must create yearning for something better (the destination). And for the yearning to be real, we must believe the destination is right for us. Open question – How can we yearn for an IFS when we really can't know it's the right destination?
Maps aren't the territory, but they are a collection of all possible destinations within the design space of the map.  If you have the right map, it contains your destination. And for a long time now, the old paper maps have helped people find their destinations. But on their own maps don't tell us the direction to drive.  If you have a map of the US and you want to drive to Kansas, in which direction do you drive? It depends. If in California, drive east; if in Mississippi, drive north; if in New Hampshire, drive west; and in Minnesota, drive south. If Kansas is your idealized future state, the map alone won't get your there.  The direction you drive depends on your location.
GPS has been a nice addition to maps. Enter the destination on the map, ask the satellites to position us globally and it's clear which way to drive. (I drive west to reach Kansas.) But the magic of GPS isn't in the electronic map, GPS is magic because it solves the location problem.
Before defining the idealized future state, define your location. It grounds the innovation work in the reality of what is, and people can rally around what is. And before setting the innovation direction with the IFS, define the next problems to solve and walk in their direction.
Image credit – Adrian Brady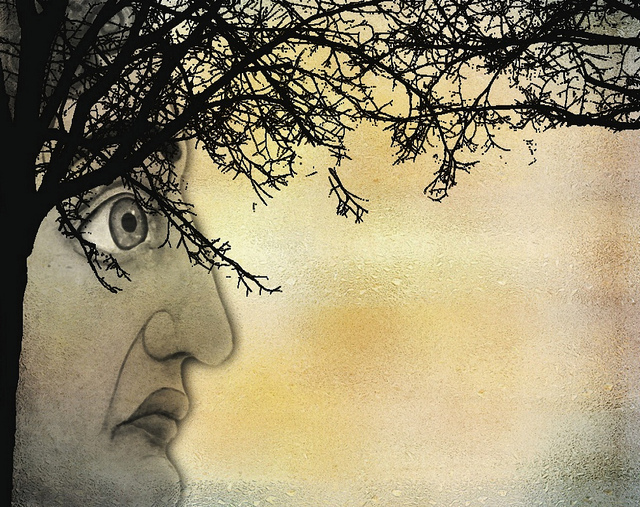 By definition, when the work is new there is uncertainty.  And uncertainty can be stressful. But, instead of getting yourself all bound up, accept it.  More than that, relish in it.  Wear it as a badge of honor.  Not everyone gets the chance to work on something new – only the best do.  And, because you've been asked to do work with a strong tenor of uncertainty, someone thinks you're the best.
But uncertainty is an unknown quantity, and our systems have been designed to reject it, not swim in it.  When companies want to get serious they drive toward a culture of accountability and the new work gets the back seat.  Accountability is mis-mapped to predictability, successful results and on time delivery.  Accountability, as we've mapped it, is the mortal enemy of new work.  When you're working on a project with a strong element of uncertainty, the only certainty is the task you have in front of you.  There's no certainty on how the task will turn out, rather, there's only the simple certainty of the task.
With work with low uncertainty there are three year plans, launch timelines and predictable sales figures. Task one is well-defined and there's a linear flow of standard work right behind it – task two through twenty-two are dialed in. But when working with uncertainty, the task at hand is all there is.  You don't know the next task.  When someone asks what's next the only thing you can say is "it depends."  And that's difficult in a culture of traditional accountability.
An "it depends" Gannt chart is an oxymoron, but with uncertainty step two is defined by step one.  If A, then B.  But if the wheels fall off, I'm not sure what we'll do next.  The only thing worse than an "it depends" Gantt chart is an "I'm not sure" Gannt chart.  But with uncertainty, you can be sure you won't be sure.  With uncertainty, traditional project planning goes out the window, and "it depends" project planning is the only way.
With uncertainty, traditional project planning is replaced by a clear distillation of the problem that must be solved.  Instead of a set of well-defined tasks, ask for a block diagram that defines the problem that must be solved.  And when there's clarity and agreement on the problem that must be solved, the supporting tasks can be well-defined.  Step one – make a prototype like this and test it like that. Step two – it depends on how step one turns out.  If it goes like this then we'll do that.  If it does that, we'll do the other.  And if it does neither, we're not sure what we'll do.  You don't have to like it, but that's the way it is.
With uncertainty, the project plan isn't the most important thing.  What's most important is relentless effort to define the system as it is.  Here's what the system is doing, here's how we'd like it to behave and, based on our mechanism-based theory, here's the prototype we're going to build and here's how we're going to test it.  What are we going to do next?  It depends.
What's next? It depends. What resources do you need? It depends. When will you be done? It depends.
Innovation is, by definition, work that is new.  And, innovation, by definition, is uncertain.  And that's why with innovation, it depends.  And that's why innovation is difficult.
And that's why you've got to choose wisely when you choose the people that do your innovation work.
Image credit – Sara Biljana Gaon (off)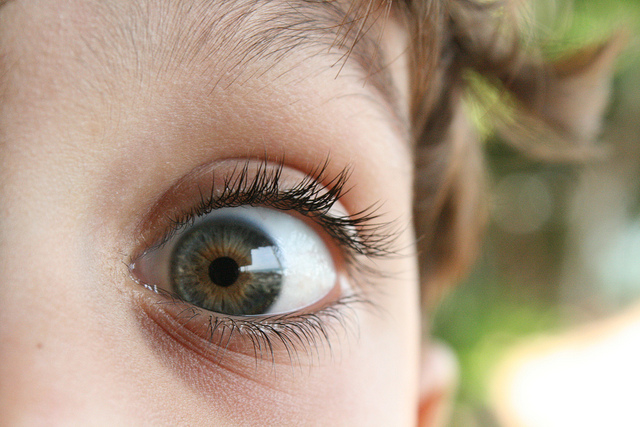 Everyone wants to do more innovation.  But how? To figure out what's going on with their innovation programs, companies spend a lot of time to put projects into buckets but this generates nothing but arguments about whether projects are disruptive, radical innovation, discontinuous, or not.  Such a waste of energy and such a source of conflict.  Truth is, labels don't matter.  The only thing that matters is if the projects, as a collection, meet corporate growth objectives.  Sure, there should be a short-medium-long look at the projects, but, for the three time horizons the question is the same – Do the projects meet the company's growth objectives?
To create the causes and conditions for innovation, start with a clear growth objective by geography.  Innovation must be measured in dollars.
Good judgement is required to decide if a project is worthy of resources.  The incremental sales estimates are easy to put together.  The difficult parts are deciding if there's enough sizzle to cause customers to buy and deciding if the company has the chops to do the work.  The difficulty isn't with the caliber of judgement, rather it's insufficient information provided to the people that must use their good judgement.  In shorth, there is poor clarity on what the projects are about. Any description of the projects blurry and done at a level of abstraction that's too high.  Good judgement can't be used when the picture is snowy, nor can it be effective with a flyby made in the stratosphere.
To create the causes and conditions for innovation, demand clarity and bedrock-level understanding.
To guarantee clarity and depth, use the framework of novel, useful, successful. Give the teams a tight requirement for clarity and depth and demand they meet it.  For each project, ask – What is the novelty? How is it useful? When the project is completed, how will everyone be successful?
A project must deliver novelty and the project leader must be able to define it on one page.  The best way to do this is to create physical (functional) model of the state-of-the-art system and modify it with the newness created by the project (novelty called out in red).  This model comes in the form of boxes that describe the system elements (simple nouns) and arrows that define the actions (simple verbs).  Think hammer (box – simple noun) hits (arrow -simple verb) nail (box – simple noun) as the state-of-the-art system and the novelty in red – a thumb protector (box) that blocks (arrow) hammer (box).  The project delivers a novel thumb protector that prevents a smashed thumb.  The novelty delivered by the project is clear, but does it pass the usefulness test?
To create the causes and conditions for innovation, demand a one-page functional model that defines and distills down to bedrock level the novelty created by the project.  And to help the project teams do it, hire a good teach teacher and give them the tools, time and training.
The novelty delivered by a project must be useful and the project leader must clearly define the usefulness on one page.  The best way to do this is with a one page hand sketch showing the customer actively using the novelty. In a jobs-to-be-done way, the sketch must define where, when and how the customer will realize the usefulness. And to force distillation blinding, demand they use a fat, felt tip marker. With this clarity, leaders with good judgement can use their judgement effectively. Good questions flow freely. Does every user of a hammer need this? Can a left-handed customer use the thumb guard? How does it stay on? Doesn't it get in the way? Where do they put it when they're done? Do they wear it all the time?  With this clarity, the questions are so good there is no escape.  If there are holes they will be uncovered.
To create the causes and conditions for innovation, demand a one-page hand sketch of the customer demonstrating the useful novelty.
To be successful, the useful novelty must be sufficiently meaningful that customers pay money for it.  The standard revenue projections are presented, but, because there is deep clarity on the novelty and usefulness, there is enough context for good judgement to be effective.  What fraction of hammer users hit their thumbs? How often? Don't they smash their fingers too?  Why no finger protection?  Because of the clarity, there is no escape.
To create the causes and conditions, use the deep clarity to push hard on buying decisions and revenue projections.
The novel, useful, successful framework is a straightforward way to decide if the project portfolio will meet growth objectives.  It demands a clear understanding of the newness created by the project but, in return, provides context needed to use good judgement.  In that way, because projects cannot start without passing the usefulness and successfulness tests, resources are not allocated to unworthy projects.
But while clarity and this level of depth is a good start, it's not enough.  It's time for a deeper dive. The project must distill the novelty into a conflict diagram, another one-pager like the others, but deeper.  Like problem definition on steroids, a conflict must be defined in space – between two things (thumb and face of hammer head) – and time (just as the hammer hits thumb).  With that, leaders can ask before-during-after questions.  Why not break the conflict before it happens by making a holding mechanism that keeps the thumb out of the strike zone? Are you sure you want to solve it during the conflict time (when the hammer hits thumb)?  Why not solve it after the fact by selling ice packs for their swollen thumbs?
But, more on the conflict domain at another time.
For now, use novel, useful, successful to stop bad projects and start good ones.
Image credit – Natashi Jay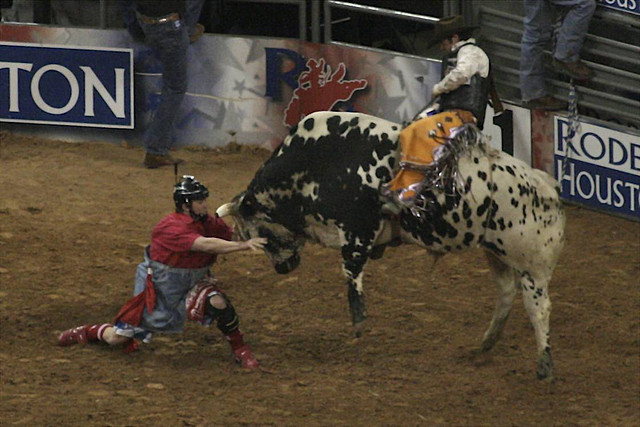 If you don't have a problem, there's no problem. There are no resources without a problem and certainly no focus or momentum.  If you don't know your problem, stop.  Take time to define your problem using a single page.  Make a sketch or make a block diagram but make it clear.  Make it so the problem description stands on its own. After you've defined your problem and someone calls it an "opportunity", walk away because they can't help you.  Taking advantage of opportunities is optional, but solving problems is mission critical.  No one worth their salt works on opportunities.  Rock stars solve problems.
After you've gnawed on a problem for a month and it hasn't given in, what do you do?  When you've thrown everything at a problem and it still stands tall, what do you do?  When you've tried all your tricks and the intractable problem is still blocking an already overdue product launch, what do you do?  What you do is find someone who is unafraid trade an intractable problem for a solvable one, someone who will courageously give ground with the hope of opening up new design space, someone who will unabashedly take an anti-conventional (and hopefully controversial) approach.  What you do is find a rock star.
Intractable problems are not usually intractable; rather, intractable problems are either poorly-defined problems or are the wrong problem altogether.  Either way, it takes someone with courage, usually an outsider, to redefine the problem or see it differently.  But because of pride, an outsider can be brought in only after the team has exhausted all other possibilities.  Unless there's a problem with the problem solving team (they can't solve the problem), there's no problem.  And without a problem, the team won't accept help from an outsider.
At the rodeo when the cowboy is bucked off the raging bull, the cowboy runs away from the bull but the rodeo clown runs toward the bull to distract it.  Like the rodeo clown, the problem solving rock star runs toward raging problems at full tilt.  The rock star puts it all on the line as she grabs the problem by the scruff of the neck, wrestles it to the ground and hog ties it.  There's no shyness, just well-practiced technique wrapped in implicit knowledge.  With courage and a cloud of dust, it's no-holds-barred problem solving until the problem gives it up. Nothing is sacred, no assumptions go unchallenged, and no details are too small to ignore.  Like rodeo clowns, rock stars know their work looks funny from the outside, but they don't care.  All they care about is solving the problem at hand. Right here, right now.
Before your next intractable problem, take a minute to scan your organization for the special people who have the courage to run toward even the most difficult problems.  Don't be fooled by titles, positional power or how they dress.  Look deeply because like rodeo clowns, your magical problem solvers may not look the part on the outside.
Image credit – Ed Schipul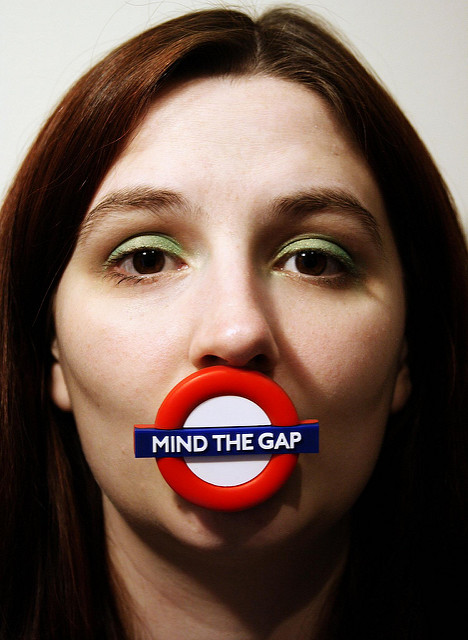 The organizational capability of a company defines its ability to get things done.  If you can't pull it off, you have an organizational capability problem, or so the traditional thinking goes.
If you don't have enough people to do the work, and the work is not new, that's not a capability gap, that's an organizational capacity gap. Capacity gaps are filled in straightforward ways. 1.) You can hire more people like the ones who do the work today and train them with the people you already have. Or for machines – buy more of the old machines you know and love.  2.) Map the work processes and design out the waste.  Find the piles of paper or long queues and the bottleneck will be right in front.  Figure out how to get more work through bottleneck.  Professional tip – ignore everything but the bottleneck because fixing a non-bottleneck will only make you tired and sweaty and won't increase throughput.  3.) Move people and machines from the work to create a larger shortfall.  If no one complains, it wasn't a problem and don't fix it.  If the complaints skyrocket, use the noise to justify the first or second option.  And don't let your ego get in the way – bigger teams aren't better, they're just bigger.
If your company systematically piles too work on everyone's plate, you don't have an organizational capability problem, you have a leadership problem.
If you're asked to put together a future state organization and define its new capabilities, you don't have an organizational capability gap.  A capability gap exists only when there's a business objective that must be satisfied, and a paper exercise to create a future state organization is not a business objective.  Before starting the work, ask for the company's growth objectives and an explanation of the new work your team will have to do to achieve those objectives.  And ask how much money has been budgeted (and approved) for the future state organization and when you can make the first hire.  This will reduce the urgency of the exercise, and may stop it altogether. And everyone will know there's no  "organizational capability gap."
If you're asked to put together a project plan (with timeline and budget) to create a new technology and present the plan to the CEO next week, you have an organizational capability gap.  If there's a shortfall in the company's growth numbers and the VP of business development calls you at home and tells you to put together a plan to create a new market in a new country and present it to her tomorrow, you have an organizational capability gap.  If the VP of sales takes you to a fancy restaurant and asks you to make a napkin sketch of your plan to sell the new product through a new channel, you have an organizational capability gap.
Real organizational capability gaps are rare.  Unless there's a change, there can be no organizational capability gap.  There can be no gap without a new business deliverable, new technology, new partnership, new product, new market, or new channel.  And without a timeline and an approved budget, I don't know what you have, but you don't have organizational capability gap.
Image credit – Jehane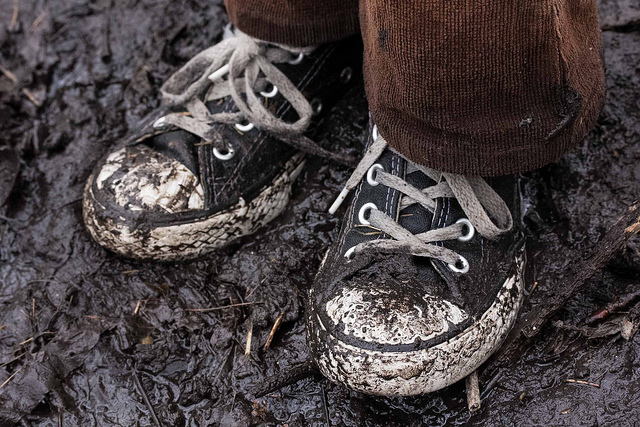 Immediately after there's an elegant solution to a previously intractable problem, the solution is obvious to others.  But, just before the solution those same folks said it was impossible to solve.  I don't know if there's a name for this phenomenon, but it certainly causes hart burn for those brave enough to take on the toughest problems.
Intractable problems are so fundamental they are no longer seen as problems.  Over the years experts simply accept these problems as constraints that must be complied with.   Just as the laws of physics can't be broken, experts behave as if these self-made constraints are iron-clad and believe these self-build walls define the viable design space.  To experts, there is only viable design space or bust.
A long time ago these problems were intractable, but now they are not.  Today there are new materials, new analysis techniques, new understanding of physics, new measurement systems and new business models.. But, they won't be solved.  When problems go unchallenged and constrain design space they weave themselves into the fabric of how things are done and they disappear.   No one will solve them until they are seen for what they are.
It takes time to slow down and look deeply at what's really going on.  But, today's frantic pace, unnatural fascination with productivity and confusion of activity with progress make it almost impossible to slow down enough to see things as they are.  It takes a calm, centered person to spot a fundamental problem masquerading as standard work and best practice.  And once seen for what they are it takes a courageous person to call things as they are.  It's a steep emotional battle to convince others their butts have been wet all these years because they've been sitting in a mud puddle.
Once they see the mud puddle for what it is, they must then believe it's actually possible to stand up and walk out of the puddle toward previously non-viable design space where there are dry towels and a change of clothes.  But when your butt has always been wet, it's difficult to imagine having a dry one.
It's difficult to slow down to see things as they are and it's difficult to re-map the territory.   But it's important.  As continuous improvement reaches the limit of diminishing returns, there are no other options.  It's time to solve the intractable problems.
Image credit – Steven Depolo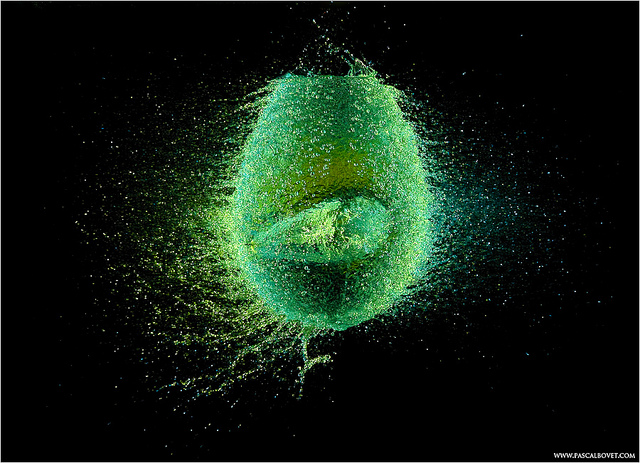 The most difficult part of innovation is starting, and the best way to start is the Innovation Burst Event, or IBE. The IBE is a short, focused event with three objectives: to learn innovation methods, to provide hands-on experience, and to generate actual results. In short, the IBE is a great way to get started.
There are a couple flavors of IBEs, but the most common is a single day even where a small, diverse group gets together to investigate some bounded design space and to create novel concepts. At the start, a respected company leader explains to the working group the importance of the day's work, how it fits with company objectives, and sets expectations there will be a report out at the end of the day to review the results. During the event, the working group is given several design challenges, and using innovation tools/methods, creates new concepts and builds "thinking prototypes." The IBE ends with a report out to company leaders, where the working group identifies patentable concepts and concepts worthy of follow-on work. Company leaders listen to the group's recommendations and shape the go-forward actions.
The key to success is preparation. To prepare, interesting design space is identified using multiple inputs: company growth objectives, new market development, the state of the technology, competitive landscape and important projects that could benefit from new technology. And once the design space is identified, the right working group is selected. It's best to keep the group small yet diverse, with several important business functions represented. In order to change the thinking, the IBE is held at location different than where the day-to-day work is done – at an off-site location. And good food is provided to help the working group feel the IBE is a bit special.
The most difficult and most important part of preparation is choosing the right design space. Since the selection process starts with your business objectives, the design space will be in line with company priorities, but it requires dialing in. The first step is to define the operational mechanism for the growth objective. Do you want a new product or process? A new market or business model? The next step is to choose if you want to radically improve what you have (discontinuous improvement) or obsolete your best work (disruption). Next, the current state is defined (knowing the starting point is more important than the destination) – Is the technology mature? What is the completion up to? What is the economy like in the region of interest? Then, with all that information, several important lines of evolution are chosen. From there, design challenges are created to exercise the design space. Now it's time for the IBE.
The foundation of the IBE is the build-to-think approach and its building blocks are the design challenges. The working group is given a short presentation on an innovation tool, and then they immediately use the tool on a design challenge. The group is given a short description of the design challenge (which is specifically constructed to force the group from familiar thinking), and the group is given an unreasonably short time, maybe 15-20 minutes, to create solutions and build thinking prototypes. (The severe time limit is one of the methods to generate bursts of creativity.) The thinking prototype can be a story board, or a crude representation constructed with materials on hand – e.g., masking tape, paper, cardboard. The group then describes the idea behind the prototype and the problem it solves. A mobile phone is used to capture the thinking and the video is used at the report out session. The process is repeated one or two times, based on time constraints and nature of the design challenges.
About an hour before the report out, the working group organizes and rationalizes the new concepts and ranks them against impact and effort. They then recommend one or two concepts worthy of follow on work and pull together high level thoughts on next steps. And, they choose one or two concept that may be patentable. The selected concepts, the group's recommendations, and their high level plans are presented at the report out.
At the report out, company leaders listen to the working group's thoughts and give feedback. Their response to the group's work is crucial. With right speech, the report out is an effective mechanism for leaders to create a healthy innovation culture. When new behaviors and new thinking are praised, the culture of innovation moves toward the praise. In that way, the desired culture can be built IBE by IBE and new behaviors become everyday behaviors.
Innovation is a lot more than Innovation Burst Events, but they're certainly a central element. After the report out, the IBE's output (novel concepts) must be funneled into follow on projects which must be planned, staffed, and executed. And then, as the new concepts converge on commercialization, and the intellectual comes on line, the focus of the work migrates to the factory and the sales force.
The IBE is designed to break through the three most common innovation blockers – no time to do innovation; lack of knowledge of how do innovation (though that one's often unsaid); and pie-in-the-sky, brainstorming innovation is a waste of time. To address the time issue, the IBE is short – just one day. To address the knowledge gap, the training is part of the event. And to address the pie-in-the-sky – at the end of the day there is tangible output, and that output is directly in line with the company's growth objectives.
It's emotionally challenging to do work that destroys your business model and obsoletes your best products, but that's how it is with innovation. But for motivation, think about this – if your business model is going away, it's best if you make it go away, rather than your competition.  But your competition does end up changing the game and taking your business, I know how they'll do it – with Innovation Burst Events.
Image credit – Pascal Bovet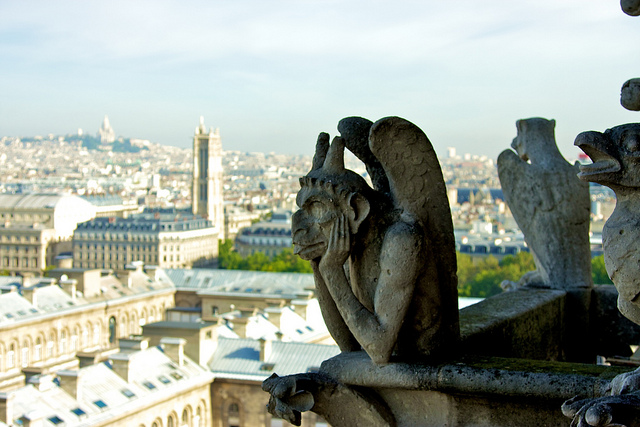 We spend too much time on the mundane. Every day people come to work, turn on their PCs, and the mundane magically happens on its own accord. Email gets sent, phones get answered, mail gets delivered, and processes get followed. And after lunch, the hamster wheel spins back up and the mundane consumes the rest of our day. Yet there's no need because that stuff runs on its own. It's time to leave it alone and manage the mundane by exception. If there's a hiccup, give it a drink of water, and otherwise leave it alone. It's time to recognize the massive opportunity cost of the mundane – mundane comes at the expense of meaningful.
But when the mundane withers and there's finally time for meaningful, there's another chasm to cross – no one asks for meaningful work. Because meaningful work makes a difference and making a difference threatens the legacy of success, no one asks you for it. Because it's considered impossible, there's no request to do it. And because it's considered a strength of your business, no one suggests you dismantle it. Crazy, but it's time to stop the mundane so you can start doing work no one is asking you to do.
But it's not any old work no one is asking for, it's a special flavor, a flavor that meets a tight set of criteria.
Don't do it unless it will make a difference. But not any old difference, a difference of epic proportions. If you explain the concept to the customer and they want to buy ten, you're on the right track. If after you show the prototype the customer won't give it back to you with a wrestling match, that's the right work. If you present the concept to the core business unit and they immediately try to scuttle it, you're on to something.
Don't do it unless it resonates with you, personally. As subject matter expert, it must make your hair stand on end. As the inventor who must swim against the tide of "you can't do that", it must fill your deep need to help others. As the pariah who threatens the success of the company, it must be more than an idea – it must be part of you.
Leaders – it's time to ask your people to work on things that are meaningful to them. Give them four hours a week and ask for an informal fifteen minute presentation every other week. They'll make extreme progress and amaze you. Magically, because they'll be so charged up, there will be time for all the work. Morale will skyrocket, the best folks will ask to work on your team, and you'll have working prototypes for all the things you should have asked for.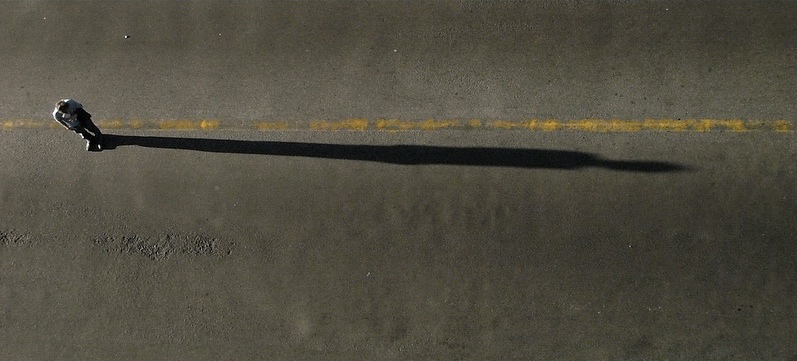 I've had some great teachers in my life, and I'm grateful for them.  They taught me their hard-earned secrets, their simple secrets.  Though each had their own special gifts, they all gave them in the same way – they asked the simplest questions.
Today's world is complex – everything interacts with everything else; and today's pace is blistering – it's tough to make time to understand what's really going on.  To battle the complexity and pace, force yourself to come up with the simplest questions.  Here are some of my favorites:
For new products:
Who will buy it?
What must it do?
What should it cost?
For new technologies:
What problem are you trying to solve?
How will you know you solved it?
What work hasn't been done before?
For new business models:
Why are you holding onto your decrepit business model?
For problems:
Can you draw a picture of it on one page?
Can you make it come and go?
For decisions:
What is the minimum viable test?
Why not test three or four options at the same time?
For people issues:
Are you okay?
How can I help you?
For most any situation:
These questions are powerful because they cut through the noise, but their power couples them to fear and embarrassment – fear that if you ask you'll embarrass someone.  These questions have the power to make it clear that all the activity and hype is nothing more than a big cloud of dust heading off in the wrong direction. And because of that, it's scary to ask these questions.
It doesn't matter if you steal these questions directly (you have my permission), twist them to make them your own, or come up with new ones altogether.  What matters is you spend the time to make them simple and you summon the courage to ask.
Image credit — Montecruz Foto.