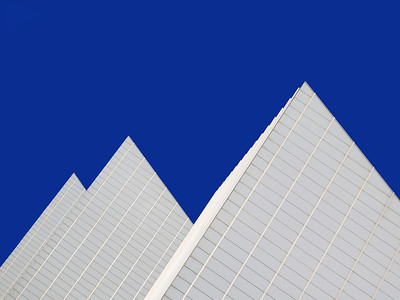 Mutual Trust. Who do you trust implicitly? And of that shortlist, who trusts you implicitly? You know how they'll respond. You know what decision they'll make. And you don't have to keep tabs on them and you don't have to manage them. You do your thing and they do theirs and, without coordinating, everything meshes.
When you have mutual trust, you can move at lightning speed. No second-guessing. No hesitation. No debates. Just rapid progress in a favorable direction. Your eyes are their eyes. Their ears are your ears. One person in two bodies.
If I could choose one thing to have, I'd choose mutual trust.
Mutual trust requires shared values. So, choose team members with values that you value. And mutual trust is developed slowly over time as you work together to solve the toughest problems with the fewest resources and the tightest timelines. Without shared values, you can't have mutual trust. And without joint work on enigmatic problems, you can't have mutual trust.
Mutual trust is a result. And when your trust-based relationships are more powerful than the formal reporting structure, you've arrived.
Intuitive Skill. In today's world, decisions must be made quickly. And to make good decisions under unreasonable time constraints and far too little data requires implicit knowledge and intuitive skill. Have you read the literature? Have you studied the history? Have you drilled, and drilled, and drilled again? Did you get the best training? Have you honed your philosophy by doing the hard work? Have you done things badly, learned the hard lessons, and embossed those learnings on your soul? Have you done it so many times you know how it will go? Have you done it so many different ways your body knows how it should respond in unfamiliar situations?
If you have to think about it, you don't yet have intuitive skill.  If you can explain why you know what to do, you don't have intuitive skill. Make no mistake.  Intuitive skill does not come solely from experience.  It comes from study, from research, from good teachers, and from soul searching.
When your body starts doing the right thing before your brain realizes you're doing it, you have intuitive skill.  And when you have intuitive skill, you can move at light speed.  When it takes more time to explain your decision than it does to make it, you have intuitive skill.
Center of Mass, Center of Emphasis. Do you focus on one thing for a week at a time? And do you wake up dreaming about it? And do you find yourself telling people that we'll think about something else when this thing is done? Do you like doing one thing in a row? Do you delay starting until you finish finishing? Do you give yourself (and others) the flexibility to get it done any way they see fit, as long as it gets done? If the answer is yes to all these, you may be skilled in center-of-emphasis thinking.
The trick here is to know what you want to get done, but have the discipline to be flexible on how it gets done.
Here's a rule.  If you're the one who decides what to do, you shouldn't be the one who decides the best way to do it.
Yes, be singularly focused on the objective, but let the boots-on-the-ground circumstances and the context of the moment define the approach. And let the people closest to the problem figure out the best way to solve it because the context is always changing, the territory is always changing, and the local weather is always changing. And the right approach is defined by the specific conditions of the moment.
Build trust and earn it. And repeat. Practice, study, do, and learn. Hone and refine. And repeat. And choose the most important center of emphasis and let the people closest to the problem choose how to solve it. And then build trust and earn it.
This post was inspired by Taylor Pearson and John Boyd, the creator of the OODA loop.
Image credit – Andy Maguire