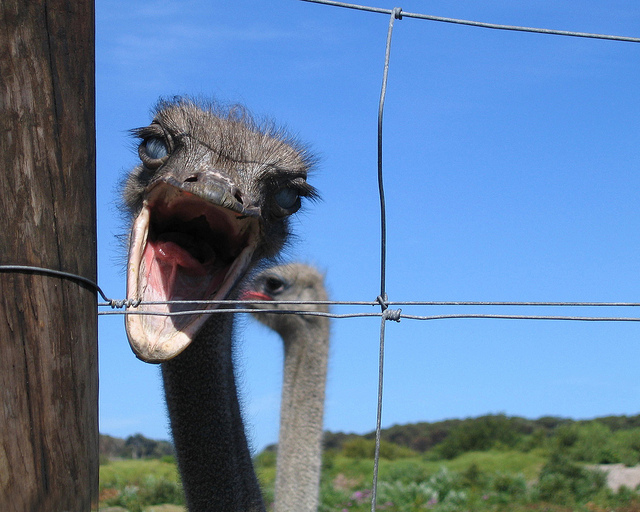 It's easy to complain about how things are going, especially when they're not going well. But even with the best intentions, complaining doesn't move the organization in a new direction.  Sometimes people complain to attract attention to an important issue. Sometimes it's out of frustration, sometimes out of sadness and sometimes out of fear, but it's never the best mechanism.
If the intention is to convey importance, why not convey the importance by explaining why it's important? Why not strip the issue of its charge and use an approach and language that help people understand why it's important? It's a simple shift from complaining to explaining, but it can make all the difference. Where complaining distracts, explaining brings people together. And if it's truly important, why not take the time to have a give-and-take conversation and listen to what others have to say? Instead of listening to respond, why not listen to understand?
If you're not willing to understand someone else's position it's not a conversation.
And if you're on the receiving end of a complaint, how can you learn to see it as a sign of importance and not as an attack? As the receiver, why not strip it of its charge and ask questions of clarification? Why not deescalate and move things from complaint to conversation? Understanding is not agreeing, but it still a step forward for everyone.
When two sides are divided, complaining doesn't help, even if it's well-intentioned. When two sides are divided and there's strong emotion, the first step is to take responsibility to deescalate. And once emotions are calmed, the next step is to take responsibility to understand the other side.  At this stage, there is no requirement to agree, but there can be no hint of disagreement as it will elevate emotions and set progress back to zero.  It's a slow process, but when the issues are highly charged, it's the fastest way to come together.
If you're dissatisfied with the negativity, demonstrate positivity. If you want to come together, take the first step toward the middle. If you want to generate the trust needed to move things forward, take action that builds trust.
If you want things to be different, look inside.
Image credit – Ireen2005