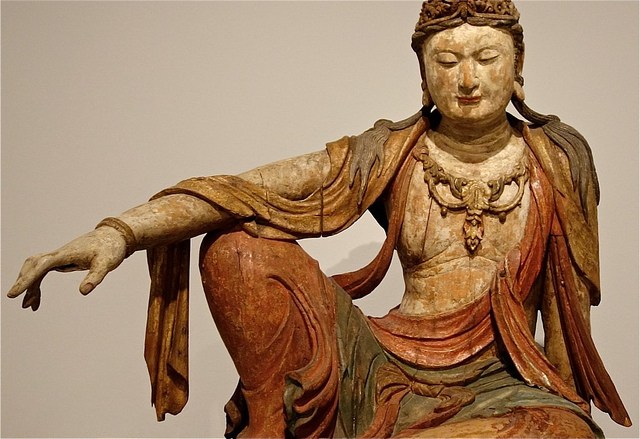 If some talks to you in an angry way, what do you do? Well, if it's a family member you take it personally and respond with equal and opposite anger. If it's someone at work, you take it personally but use a bit more restraint.  And in both cases, the root of all the trouble is taking their anger personally.
There can be no argument if the second doesn't accept the radiated negativity of the first. In that way, arguments are like tennis – it takes two to play a match worth watching.  But in the heat of the moment, and even in the residual heat after the moment, it's tremendously difficult remember their anger is about them.
The natural tendency is to focus on the injustice of the other's anger. They're out of line, they're wrong, they shouldn't yell like that. But pouring your energy into that bucket won't end the arguments. You can't control their behavior, you can only control your response to their behavior. The only way to end the arguments is to look inside and figure out why you take their anger personally.
If their anger threatens you, you'll take it personally and respond in-kind.  And what is threatened is your image of yourself.  If you don't think highly of yourself, you call your caliber into question and respond with anger to prop up and protect your self-image.  But, if you don't think their rage applies, you won't be threatened and you'll respond effectively. And you'll be able to help them be more effective.
When you respond to anger with kindness, people notice.  It may take them a while to understand there is no hidden agenda and your kindness truly kindness, but when they do, they change and your relationship changes.  Trust and mutual respect blossom and the future has no limit.
It's not easy to respond to anger with kindness. But in the end, it's worth it.
Image credit – Dean Hochman