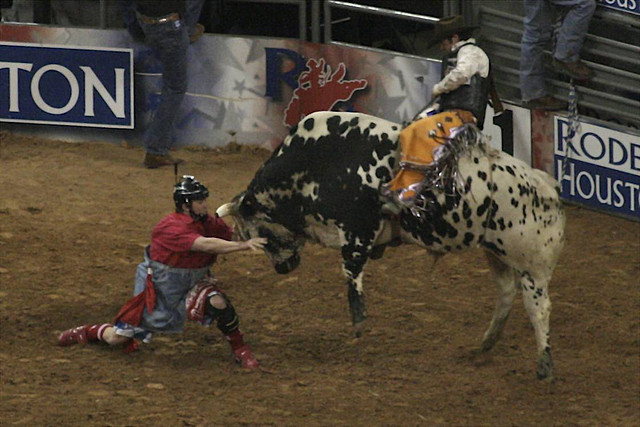 If you don't have a problem, there's no problem. There are no resources without a problem and certainly no focus or momentum.  If you don't know your problem, stop.  Take time to define your problem using a single page.  Make a sketch or make a block diagram but make it clear.  Make it so the problem description stands on its own. After you've defined your problem and someone calls it an "opportunity", walk away because they can't help you.  Taking advantage of opportunities is optional, but solving problems is mission critical.  No one worth their salt works on opportunities.  Rock stars solve problems.
After you've gnawed on a problem for a month and it hasn't given in, what do you do?  When you've thrown everything at a problem and it still stands tall, what do you do?  When you've tried all your tricks and the intractable problem is still blocking an already overdue product launch, what do you do?  What you do is find someone who is unafraid trade an intractable problem for a solvable one, someone who will courageously give ground with the hope of opening up new design space, someone who will unabashedly take an anti-conventional (and hopefully controversial) approach.  What you do is find a rock star.
Intractable problems are not usually intractable; rather, intractable problems are either poorly-defined problems or are the wrong problem altogether.  Either way, it takes someone with courage, usually an outsider, to redefine the problem or see it differently.  But because of pride, an outsider can be brought in only after the team has exhausted all other possibilities.  Unless there's a problem with the problem solving team (they can't solve the problem), there's no problem.  And without a problem, the team won't accept help from an outsider.
At the rodeo when the cowboy is bucked off the raging bull, the cowboy runs away from the bull but the rodeo clown runs toward the bull to distract it.  Like the rodeo clown, the problem solving rock star runs toward raging problems at full tilt.  The rock star puts it all on the line as she grabs the problem by the scruff of the neck, wrestles it to the ground and hog ties it.  There's no shyness, just well-practiced technique wrapped in implicit knowledge.  With courage and a cloud of dust, it's no-holds-barred problem solving until the problem gives it up. Nothing is sacred, no assumptions go unchallenged, and no details are too small to ignore.  Like rodeo clowns, rock stars know their work looks funny from the outside, but they don't care.  All they care about is solving the problem at hand. Right here, right now.
Before your next intractable problem, take a minute to scan your organization for the special people who have the courage to run toward even the most difficult problems.  Don't be fooled by titles, positional power or how they dress.  Look deeply because like rodeo clowns, your magical problem solvers may not look the part on the outside.
Image credit – Ed Schipul