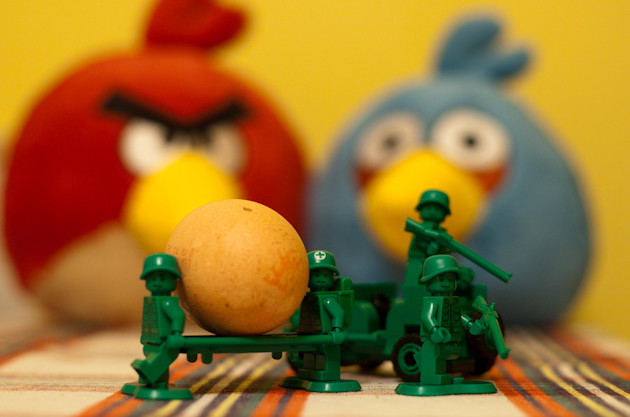 Agree or not, companies think they have to grow to survive.  (I don't believe it.)  For companies of all sizes and shapes, growth is the single most important forcing function.  Is has tidal wave power, and whether you're a surfer, sailor or power-boater, it's important to respect it.  More than that, when push comes to shove, it's the only wave in town.
Companies' recipe for growth is simple: make more, sell more. And some keep it simpler: sell more.
The best growth: sell new products or provide new services to new customers; next best: sell new to the same customers; next next best: sell more of the same to the same customers.  The last flavor is the easiest, right up until it isn't. And once it isn't, companies must come up with new things to sell.  That works for a while, until it doesn't.  Then, and only then, after exhausting all other possibilities, companies must create real newness and try to sell it to strangers.
The model works well as long as everyone in the industry follows it.  But when an up-start outsider enters the market back-to-front, the wheels fall off.  When they develop useful newness before you and sell it to your customers (new customers for them), that's not good. And that's why it's so important to start with different — right now.
To help your company do more work that's different, start with an inventory of your novelty. Novel work is work that creates difference, and that difference can be defined only in comparison with the state-of-the-art (what is, or the baseline system).  Start with a functional analysis of your state-of-the-art. Create a block diagram of your business model, your most successful product and the service that defines your brand.  Take a look at your technology and new product development projects and flag the ones that will create things that aren't on your three functional analyses.  (Improvement projects, because they improve what is, cannot be flagged as novel.)
Put all your novelty on one page and decide if you like it.  (No way around it, how you respond to the level and type of novelty in your quiver is a judgment call.) If you like what you see, keep going. If you don't, stop some improvement projects and start some projects that create useful novelty.  The stopping will not come easy.  Existing projects have momentum and people have personal attachment to them. The only thing powerful enough to stop them is the all-powerful growth objective.  If company leaders learn the existing projects won't meet the growth objective, the tidal wave will sweep away some lesser projects to make room for new ones.
There will be great internal pressure to add projects without stopping some, but that won't work.  Everyone is fully booked and can't deliver on additional projects even if you tell them to.  If you're not willing to stop projects, you're better off staying the course and waiting until you finish one before you start a project to increase your novelty score.
Novelty is good because there's more upside potential, and improvement is good because there's more certainty. One is not better than the other. You need both.
In the end, you're going to have to judge if you're happy with what you've got.  That's a difficult task that no one can make easier for you.  But it is possible to use your judgment better.  If you can clearly call out what's novel and what's not, you're on your way.
Image credit – s3aphotography (image cropped)