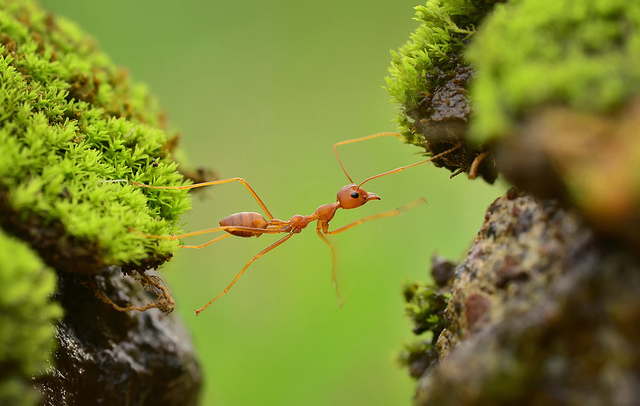 The first question is usually – What's the best practice? And the second question is – Why aren't you using it?  In the done-it-before domain this makes sense.  Best practices are best when inputs are tightly controlled, process steps are narrowly defined, and the desired output is known and can be formally defined.
Industry loves best practice because they are so productive.  Like the printing press, best practices are highly effective when it's time to print the same pages over and over.  It worked here, so do it there. And there. And there. Use the same typeface and crank it out – page by page.  It's like printing money.
Best practices are best utilized in the manufacturing domain, until they're not.  Which best practice should be used? Can it be used as-is, or must it change? And, if a best practice is changed, which version is best? Even in the tightly controlled domain of manufacturing, it's tricky to effectively use best practices. (Maybe what's needed is a best practice for using best practices.)
Best practices can be good when there's strong commonality with previous work, but when the work is purposefully different (think creativity and innovation), all bets are off.  But that doesn't stop the powerful pull of productivity from jamming round best practices into square holes. In the domain of different, everything's different – the line of customer goodness, the underpinning technology and the processes to make it, sell it, and service it.  By definition, the shape of a best practice does not fit work that has yet to be done for the first time.
What's needed is a flexible practice that can handle the variability, volatility, and uncertainty of creativity/innovation. My favorite is called – Try It.  It's a simple process (just one step), but it's a good one. The hard part is deciding what to try.  Here are some ways to decide.
No-to-yes. Define the range of inputs for the existing products and try something outside those limits.
Less-with-far-less. Reduce the performance (yes, less performance) of the very thing that makes your product successful and try adolescent technologies with a radically lower cost structures.  When successful, sell to new customers.
Lines of customer goodness.  Define the primary line of customer goodness of your most successful product and try things that advance different lines. When you succeed, change all your marketing documents and sales tools, reeducate your sales force, and sell the new value to new customers.
Compete with no one. Define a fundamental constraint that blocks all products in your industry, try new ideas that compromise everything sacred to free up novel design space and break the constraint. Then, sell new products into the new market you just created.
IBE (Innovation Burst Event). Everything starts with a business objective.
There is no best way to implement the Try It process, other than, of course, to try it.
Image credit — Alland Dharmawan.