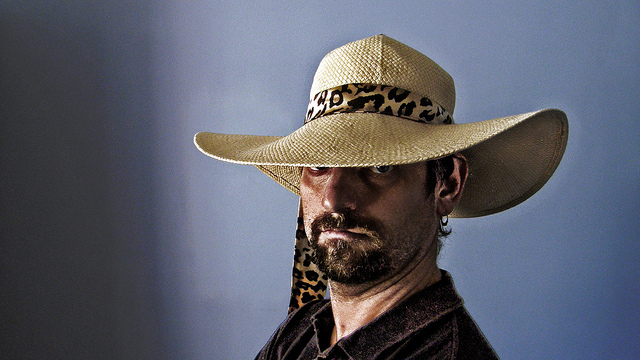 If you're serious about your work, you're too serious.  We're all too bound up in this life-or-death, gotta-meet-the-deadline nonsense that does nothing but get in the way.
If you're into following recipes, I guess it's okay to be held accountable to measuring the ingredients accurately and mixing the cake batter with 110% effort.  When your business is serious about making more cakes than anyone else on the planet, it's fine to take that seriously.  But if you're into making recipes, serious doesn't cut it.  Coming up with new recipes demands the freedom of putting together spices that have never been combined.  And if you're too serious, you'll never try that magical combination that no one else dared.
Serious is far different than fully committed and "all in."  With fully committed, you bring everything you have, but you don't limit yourself by being too serious.  When people are too serious they pucker up and do what they did last time.  With "all in" it's just that – you put all your emotional chips on the line and you tell the dealer to "hit."  If the cards turn in your favor you cash in in a big way.  If you bust, you go home, rejuvenate and come back in the morning with that same "all in" vigor you had yesterday and just as many chips.  When you're too serious, you bet one chip at a time.  You don't bet many chips, so you don't lose many.  But you win fewer.
The opposite of serious is not reckless.  The opposite of serious is energetic, extravagant, encouraging, flexible, supportive and generous.  A culture of accountability is serious.  A culture of creativity is not.
I do not advocate behavior that is frivolous.  That's bad business.  I do advocate behavior that is daring.  That's good business.  Serious connotes measurable and quantifiable, and that's why big business and best practices like serious.  But measurable and quantifiable aren't things in themselves.  If they bring goodness with them, okay.  But there's a strong undercurrent of measurable for measurable's sake.  It's like we're not sure what to do, so we measure the heck out of everything.  Daring, on the other hand, requires trust is unmeasurable.  Never in the history of Six Sigma has there been a project done on daring and never has one of its control strategies relied on trust.  That's because Six Sigma is serious business. Serious connotes stifling, limiting and non-trusting, and that's just what we don't need.
Let's face it, Six Sigma and lean are out of gas.  So is tightening-the-screws management.  The low hanging fruit has been picked and Human Resources has outed all the mis-fits and malcontents.  There's nothing left to cut and no outliers to eliminate.  It's time to put serious back in its box.
I don't know what they teach in MBA programs, but I hope it's trust.  And I don't know if there's anything we can do with all our all-too-serious managers, but I hope we put them on a program to eliminate their strengths and build on their weaknesses.  And I hope we rehire the outliers we fired because they scared all the serious people with their energy, passion and heretical ideas.
When you're doing the same thing every day, serious has a place.  When you're trying to create the future, it doesn't.  To create the future you've got to hire heretics and trust them.  Yes, it's a scary proposition to try to create the future on the backs of rabble-rousers and rebels.  But it's far scarier to try to create it with the leagues of all-too-serious managers that are running your business today.
Image credit — Alan