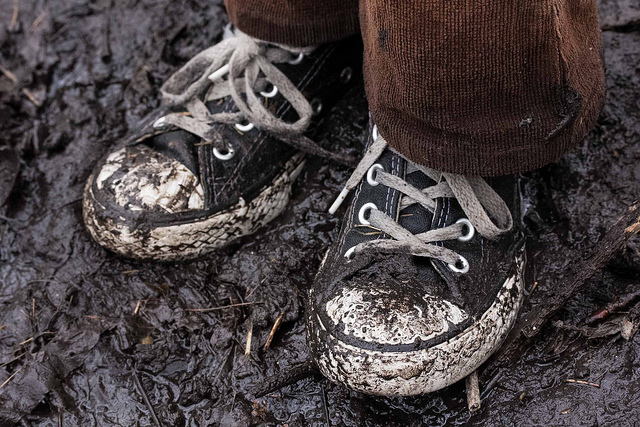 Immediately after there's an elegant solution to a previously intractable problem, the solution is obvious to others.  But, just before the solution those same folks said it was impossible to solve.  I don't know if there's a name for this phenomenon, but it certainly causes hart burn for those brave enough to take on the toughest problems.
Intractable problems are so fundamental they are no longer seen as problems.  Over the years experts simply accept these problems as constraints that must be complied with.   Just as the laws of physics can't be broken, experts behave as if these self-made constraints are iron-clad and believe these self-build walls define the viable design space.  To experts, there is only viable design space or bust.
A long time ago these problems were intractable, but now they are not.  Today there are new materials, new analysis techniques, new understanding of physics, new measurement systems and new business models.. But, they won't be solved.  When problems go unchallenged and constrain design space they weave themselves into the fabric of how things are done and they disappear.   No one will solve them until they are seen for what they are.
It takes time to slow down and look deeply at what's really going on.  But, today's frantic pace, unnatural fascination with productivity and confusion of activity with progress make it almost impossible to slow down enough to see things as they are.  It takes a calm, centered person to spot a fundamental problem masquerading as standard work and best practice.  And once seen for what they are it takes a courageous person to call things as they are.  It's a steep emotional battle to convince others their butts have been wet all these years because they've been sitting in a mud puddle.
Once they see the mud puddle for what it is, they must then believe it's actually possible to stand up and walk out of the puddle toward previously non-viable design space where there are dry towels and a change of clothes.  But when your butt has always been wet, it's difficult to imagine having a dry one.
It's difficult to slow down to see things as they are and it's difficult to re-map the territory.   But it's important.  As continuous improvement reaches the limit of diminishing returns, there are no other options.  It's time to solve the intractable problems.
Image credit – Steven Depolo