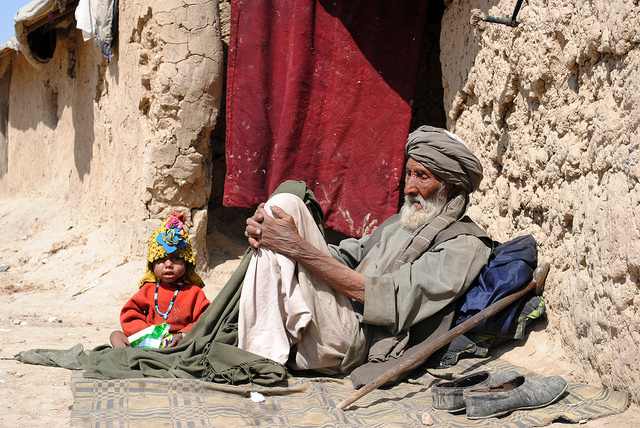 Your value proposition is aging and will soon die. No matter your value proposition, this is truth – no value proposition has ever made it out alive.
Your value proposition – what you deliver, the goodness you provide – is what has made you what you are, and that's why you center your existence on its principles and that's why it's sticky. And that's also why it's too sticky. Your successful value proposition makes you feel good so you cling to it all costs. And when it's on life support, when it can no longer breathe on its own, you grasp more desperately for its long past goodness. And when it's flat-lined you hysterically grab for the paddles to shock it back to life. This is unskillful, but it's how it goes.
Value propositions are impermanent – they're born, they grown, they die. It's best to recognize this truth and work within the impermanence. When a successful value proposition is almost through adolescence and is thinking of heading off to college, that's the time to bring another one to life. You may be looking forward to being an empty nester, but that works with kids, not with value propositions.
Value propositions have a long gestation period, and you never really know how they'll turn out until they mature, or they don't. You may think you have a good idea how they'll turn out when they get to kindergarten, but life is uncertain, and you don't really know how things will go. You can't predict; you can only decide to try, or not. But there's hope.
There are several important lenses to squint through to improve your odds, but, before that there's one rule to live by – all infant value propositions must be disruptive. If you're going to invest all that time and energy, the payoff must be worth the effort – think diapers of disruption.
The lens of cost of entry. To distrupt, look to radically reduce the cost of entry. If you make capital equipment, come up with a way to provide value without the capital purchase. It could be financing terms, renting, leasing, power by the hour. It could be smaller, lower cost machines that do the job, but lets the customer buy smaller chunks of capacity. It could be new technology that radically reduces cost. Or, it could be my favorite – eliminating functionality and features so the product does less and costs a whole lot less. Or, figure out some non-traditional yet powerful blockers of entry and make them go away.
The lens of user decisions. This is a big one. Eliminate all the adjustments on your so you can sell your product to people who, today, don't have the technical savvy to run them. Eliminate all words from your product, which will let you sell them to folks that cannot read your language. Design your product with a green light and a red light, and when the red light is on, your product emails someone letting them know the failure mode and also automatically reorders the replacement parts. Add sensors to your product so it reconfigures itself so the user gets more value.
The lean lens. If you make big machines that create batching, right-size them. Look at your customer's value stream and try to change your product to eliminate their processes with the longest cycle time. (These processes should be unfamiliar to you and should drive unfamiliar technology work.) Or, offer a new service to help them eliminate a problem supplier. Or provide them process data or information that helps them be more productive. Or, change how you make the product or how you stock/ship it to help your customer reduce inventory and respond faster.
Constrain the inputs. Reduce by 90% the required inputs to your product and reinvent it. The best example is electrical power. Give your engineers a radically lower power budget and tell them to provide as much goodness as possible. The result will be less goodness and a whole lot less power consumption. This could allow you to sell products to people with poor utilities (developing world) or help companies reduce their carbon footprint. (Isn't that a nice value proposition these days.)
Make it more portable. If your product weighs tons, think pounds; if it weighs pounds, think ounces. If its size is measured in meters, think millimeters; if millimeters, think micrometers. The key here is to strip out functions and goodness so you can make it portable. Give ground on the crusty value proposition to sprout a new one.
These are just a few of the lenses, and you should use your deep knowledge and context to come up with the right ones for you. Here's a neat exercise – ask your sales people how they'd sell your product without using your existing value proposition, then reimagine the product so they can sell it that way.
Your existing value proposition isn't bad – it pays the bills and it's what got you here, and, it's what pays for creating the next generation of value propositions. What's unskillful is thinking it will last forever.
Now is the only time you can shape your future. It's time to disrupt yourself.