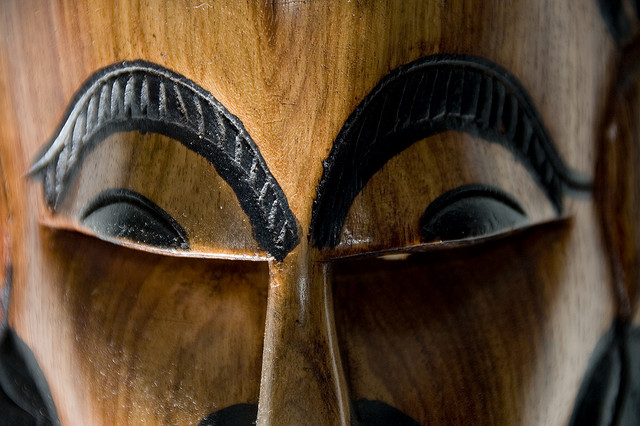 If you want to run a brainstorming session to generate a long list of ideas, I'm out. Brainstorming takes the edge off, rounds off the interesting corners and rubs off any texture. If you want me to go away for a while and come back with an idea that can dismantle our business model, I'm in.
If you can use words to explain it, don't bother – anything worth its salt can't be explained with PowerPoint. If you need to make a prototype so others can understand, you've got my attention.
If you have to ask my permission before you test out an idea that could really make a difference, I don't want you on my team. If you show me a pile of rubble that was your experiment and explain how, if it actually worked, it could change the game, I'll run air cover, break the rules, and jump in front of the bullets so you can run your next experiments, whatever they are.
If you load me up to with so many projects I can't do several I want, you'll get fewer of yours. If you give me some discretion and a little slack to use it, you'll get magic.
If, before the first iteration is even drawn up, you ask me how much it will cost, I will tell you what you want to hear. If, after it's running in the lab and we agree you'll launch it if I build it, I won't stop working until it meets your cost target.
If there's total agreement it's a great idea, it's not a great idea, and I'm out. If the idea is squashed because it threatens our largest, most profitable business, I'm in going to make it happen before our competitors do.
If twice you tell me no, yet don't give me a good reason, I'll try twice as hard to make a functional prototype and show your boss.
To do innovation, real no-kidding innovation, requires a different mindset both to do the in-the-trenches work and to lead it. Innovation isn't about following the process and fitting in, it's about following your instincts and letting it hang out. It's about connecting the un-connectable using the most divergent thinking.  And contrary to belief, it's not in-the-head work, it's a full body adventure.
Innovation isn't about the mainstream, it's about the fringes. And it's the same for the people that do the work.  But to be clear, it's not what it may look like at the surface. It's not divergence for divergence's sake and it's not wasting time by investigating the unjustified and the unreasonable. It's about unique people generating value in unique ways. And at the core it's all guided by their deep intention to build a resilient, lasting business.
image credit: Chris Martin.