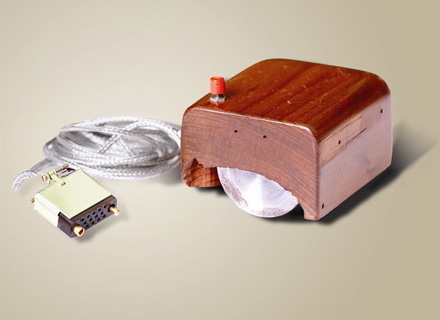 If you're serious about innovation, you must learn, as second nature, to convert your ideas into prototypes.
Funny thing about ideas is they're never fully formed – they morph and twist as you talk about them, and as long as you keep talking they keep changing. Evolution of your ideas is good, but in the conversation domain they never get defined well enough (down to the nuts-and-bolts level) for others (and you) to know what you're really talking about. Converting your ideas into prototypes puts an end to all the nonsense.
Job 1 of the prototype is to help you flesh out your idea – to help you understand what it's all about. Using whatever you have on hand, create a physical embodiment of your idea. The idea is to build until you can't, to build until you identify a question you can't answer. Then, with learning objective in hand, go figure out what you need to know, and then resume building. If you get to a place where your prototype fully captures the essence of your idea, it's time to move to Job 2. To be clear, the prototype's job is to communicate the idea – it's symbolic of your idea – and it's definitely not a fully functional prototype.
Job 2 of the prototype is to help others understand your idea. There's a simple constraint in this phase – you cannot use words – you cannot speak – to describe your prototype. It must speak for itself. You can respond to questions, but that's it. So with your rough and tumble prototype in hand, set up a meeting and simply plop the prototype in front of your critics (coworkers) and watch and listen. With your hand over your mouth, watch for how they interact with the prototype and listen to their questions. They won't interact with it the way you expect, so learn from that. And, write down their questions and answer them if you can. Their questions help you see your idea from different perspectives, to see it more completely. And for the questions you cannot answer, they the next set of learning objectives. Go away, learn and modify your prototype accordingly (or build a different one altogether). Repeat the learning loop until the group has a common understanding of the idea and a list of questions that only a customer can answer.
Job 3 is to help customers understand your idea. At this stage it's best if the prototype is at least partially functional, but it's okay if it "represents" the idea in clear way. The requirement is prototype is complete enough for the customer can form an opinion. Job 3 is a lot like Job 2, except replace coworker with customer. Same constraint – no verbal explanation of the prototype, but you can certainly answer their direction questions (usually best answered with a clarifying question of your own such as "Why do you ask?") Capture how they interact with the prototype and their questions (video is the best here). Take the data back to headquarters, and decide if you want to build 100 more prototypes to get a broader set of opinions; build 1000 more and do a small regional launch; or scrap it.
Building a prototype is the fastest, most effective way to communicate an idea. And it's the best way to learn. The act of building forces you to make dozens of small decisions to questions you didn't know you had to answer and the physical nature the prototype gives a three dimensional expression of the idea. There may be disagreement on the value of the idea the prototype stands for, but there will be no ambiguity about the idea.
If you're not building prototypes early and often, you're not doing innovation. It's that simple.