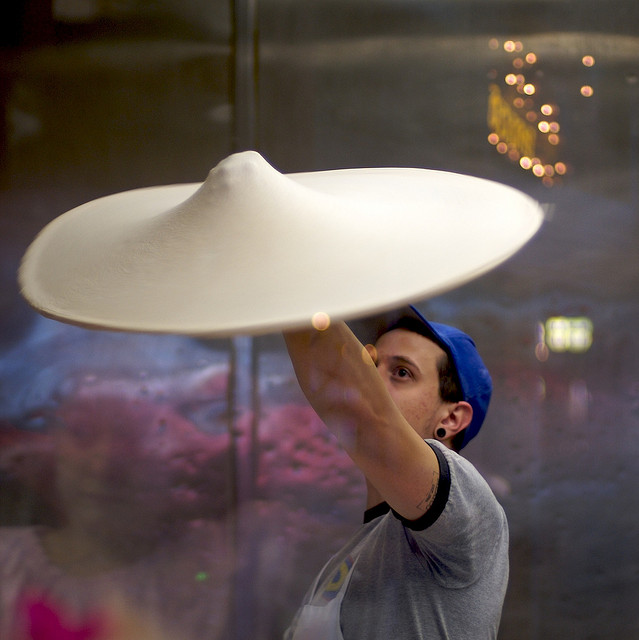 When you want to recognize people for their wonderful work, dollar-for-dollar, the best value on the planet is pizza.
Research shows monetary rewards aren't all that rewarding, and the thinking carries with pizza – you can buy bargain brand, wood-fired, free-range, vegan, or designer, the power of pizza is independent of pedigree. The power of pizza is about the forethought and intention to make the celebration happen. You must realize that people made the extra effort; you must decide you want to tell them you appreciate their work; you must figure out the leaders of the folks that did the work so you can let them know their people did a great job and that you're buying them pizza; you must schedule the venue (the venue doesn't actually matter); send out the invitation; order the pizza; and host the celebration.   With pizza, you spend your time on behalf of their behavior, and that's special.
Here are the rules of pizza:
Rule 1 – Buy 50% more pizza than is reasonable.  They didn't skimp on their effort, so don't skimp on the pizza.  When you buy extra pizza, you tell people they matter; you tell them they're worth it; you tell them that no one will go hungry on your watch.  One good outcome – they take the extra pizza back to the office, their coworkers smell it, and ask where they got it.  Now, they get to tell the story of how, out of the blue, they were invited to a pizza party to recognize their excellent performance.  But the best possible outcome is the extra pizza is taken home and given to the kids. The kids get pizza, and the proud parent gets to tell the story of their special lunch.  Leftover pizza has real power.
Rule 2 – Buy a small salad.  For those that want to celebrate yet watch their waste line, salad says you thought of them.  But don't buy a big salad because even the most vigilant salad-eaters celebrate with pizza. (See rule 1.)
Rule 3 – There is a natural hierarchy of drinks, and higher is better.  At the top are beer and wine (no need to explain); next is fully caffeinated, full calorie soda; next is diet soda; next is flavored seltzer (it's the bubbles that matter).  If you're considering anything less than seltzer, don't.
Rule 4 – Keep the agenda simple.  Here's a good template: 1. Thank you for your amazing work.  2. What kind of pizza do you want?
Rule 5 – Use pizza sparingly. It's power is inversely proportional to frequency.
People don't want compensation for their extra special work, they want recognition.  And pizza could be the purest form of recognition – simple, straightforward, and tangible.
In reality, pizza has nothing to do with pizza, and has everything to do with honest, heartfelt recognition of exceptional work.
Image credit – Jeff Kubina.