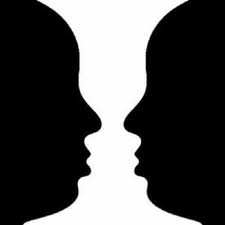 It's tough out there. Last year we threw the kitchen sink at our processes and improved them, and now last year's improvements are this year's baseline. And, more significantly, competition has increased exponentially – there are more eager countries at the manufacturing party. More countries have learned that manufacturing jobs are the bedrock of sustainable economy. They've designed country-level strategies and multi-decade investment plans (education, infrastructure, and energy technologies) to go after manufacturing jobs as if their survival depended on them. And they're not just making, they're designing and making. Country-level strategies and investments, designing and making, and citizens with immense determination to raise their standard of living – a deadly cocktail. (Have you seen Hyundai's cars lately?)
With the wicked couple of competition and profitability goals, we're under a lot of pressure. And with the pressure comes the danger of seeing things how we want them instead of how they are, like a self-created optical illusion. Here are some likely optical illusion A-B pairs (A – how we want things; B – how they are):
A. Give people more work and more gets done. B. Human output has a physical limit, and once reached less gets done – and spouses get angry.   A. Do more projects in parallel to generate more profit. B. Business processes have physical limits, and once reached projects slow and everyone works harder for the same output.   A. Add resources to the core project team and more projects get done. B. Add resources to core projects teams and utilization skyrockets for shared resources – waiting time increases for all.   A. Use lean in product development (just like in manufacturing) to launch new products better and faster. B. Lean done in product development is absolutely different than in manufacturing, and design engineers don't take kindly to manufacturing folks telling them how to do their work.   A. Through negotiation and price reduction, suppliers can deliver cost reductions year-on-year. B. The profit equation has a physical limit (no profit), and once reached there is no supplier.   A. Use lean to reduce product cost by 5%. B. Use DFMA to reduce product cost by 50%.
Competition is severe and the pressure is real. And so is the danger to see things as we want them to be. But there's a simple way to see things as they are: ask the people that do the work. Go to the work and ask the experts. They do the work day-in-day-out, and they know what really happens.  They know the details, the pinch points, and the critical interactions.
To see things as they are, check your ego at the door, and go ask the experts – the people that do the work.
One Response to "Seeing Things As They Are"