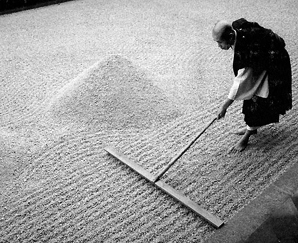 The notion of a unifying theory is tantalizing – one idea that cuts across everything. Though there isn't one in manufacturing, I think there's something close: Design simplification through part count reduction. It cuts across everything – across-the-board simplification. It makes everything better. Take a look how even HR is simplified.
HR takes care of the people side of the business and fewer parts means fewer people – fewer manufacturing people to make the product, fewer people to maintain smaller factories, fewer people to maintain fewer machine tools, fewer resources to move fewer parts, fewer folks to develop and manage fewer suppliers, fewer quality professionals to check the fewer parts and create fewer quality plans, fewer people to create manufacturing documentation, fewer coordinators to process fewer engineering changes, fewer RMA technicians to handle fewer returned parts, fewer field service technicians to service more reliable products, fewer design engineers to design fewer parts, few reliability engineers to test fewer parts, fewer accountants to account for fewer line items, fewer managers to manage fewer people.
Before I catch hell for the fewer-people-across-the-board language, product simplification is not about reducing people. (Fewer, fewer, fewer was just a good way to make a point.) In fact, design simplification is a growth strategy – more output with the people you have, which creates a lower cost structure, more profits, and new hires.
A unifying theory? Really? Product simplification?
Your products fundamentally shape your organization. Don't believe me? Take a look at your businesses – you'll see your product families in your org structure. Take look at your teams – you'll see your BOM structure in your org structure. Simplify your product to simplify your company across-the-board. Strange, but true. Give it a try. I dare you.
6 Responses to "A Unifying Theory for Manufacturing?"