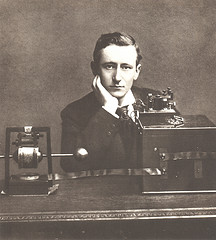 Cost Out, Cost Down, Cost Reduction, Should Costing – you've heard about these programs. But they're not what they seem. Under the guise of reducing product costs they steal profit margin from suppliers. The customer company increases quarterly profits while the supplier company loses profits and goes bankrupt. I don't like this. Not only is this irresponsible behavior, it's bad business. The savings are less than the cost of qualifying a new supplier. Shortsighted. Stupid.
The real way to do it is to design out product cost, to reduce the cost signature. Margin is created and shared with suppliers. Suppliers make more money when it's done right. That's right, I said more money. More dollars per part, and not more from the promise of increased sales. (Suppliers know that's bullshit just as well as you, and you lose credibility when you use that line.) The Design Engineering community are the only folks that can pull this off.
Only the Design Engineers can eliminate features that create cost while retaining features that control function. More function, less cost. More margin for all. The trick: how to get Design Engineers involved.
There is a belief that Design Engineers want nothing to do with cost. Not true. Design Engineers would love to design out cost, but our organization doesn't let us, nor do they expect us to. Too busy; too many products to launch; designing out cost takes too long. Too busy to save 25% of your material cost? Really? Run the numbers – material cost times volume times 25%. Takes too long? No, it's actually faster. Manufacturing issues are designed out so the product hits the floor in full stride so Design Engineers can actually move onto designing the next product. (No one believes this.)
Truth is Design Engineers would love to design products with low cost signatures, but we don't know how. It's not that it's difficult, it's that no one ever taught us. What the Design Engineers need is an investment in the four Ts – tools, training, time,  and a teacher.
Run the numbers.  It's worth the investment.
Material cost x Volume x 25%
3 Responses to "Don't bankrupt your suppliers – get Design Engineers involved."