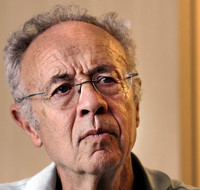 An amazing article by Andy Grove, co-founder of Intel, that puts things in perspective.  A country's economy must be based on manufacturing and the jobs it creates.  It's not about the designing and developing.  It's about the manufacturing (and the jobs).  End of story.
This one's worth the read.
Please pass this one around.
3 Responses to "How to Make an American Job Before It's Too Late: Andy Grove"